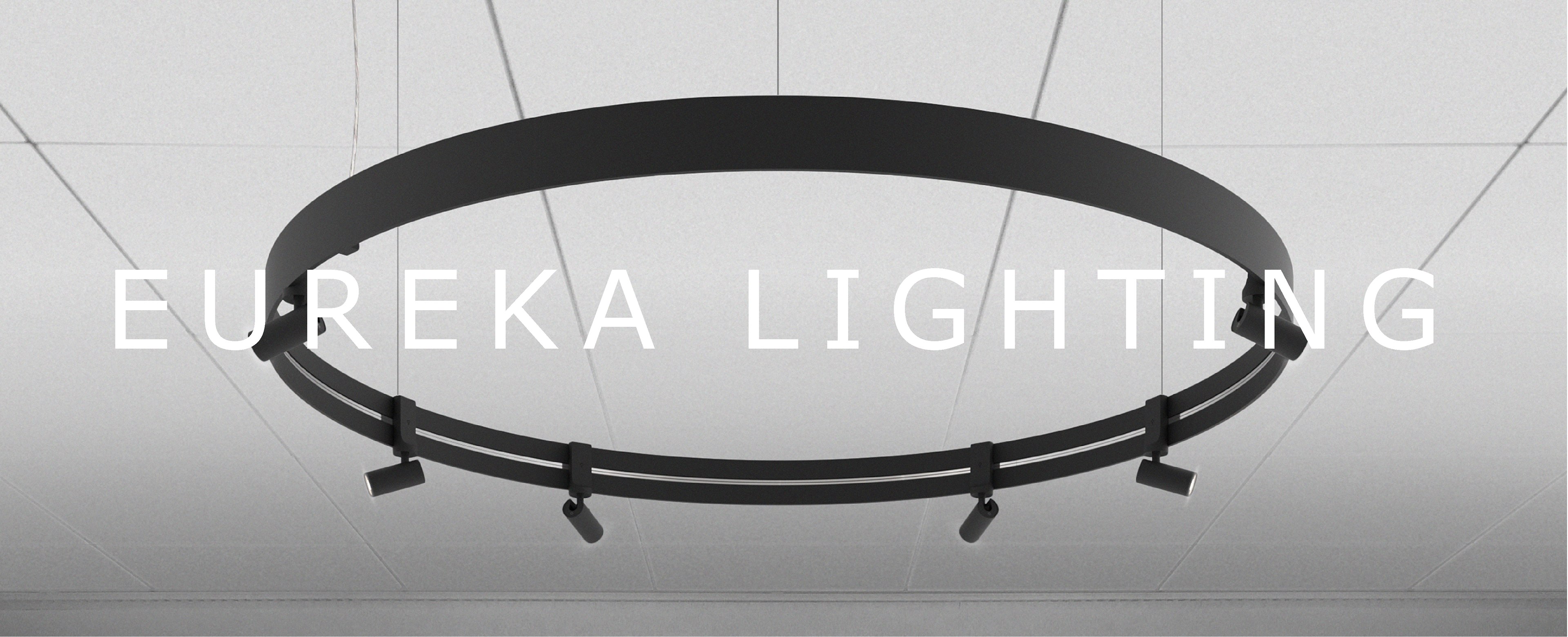 WHAT I GOT TO DO
Interning at Eureka Lighting in Montreal after my second year of university gave me a unique opportunity to bring two products from concept to near production over the course of one summer.
I designed both the "
Aim
" and "
Slice
" accessories that served to supplement the success of the "
Arena
" product launch. After my involvement, all files were handed off to Marc, the designer of "Arena" for final revision.
"AIM"
The design of this accessory came from the need for a light source to fit in the system that could be aimed and flipped. This would allow users to direct and project light onto areas of interest in changing environments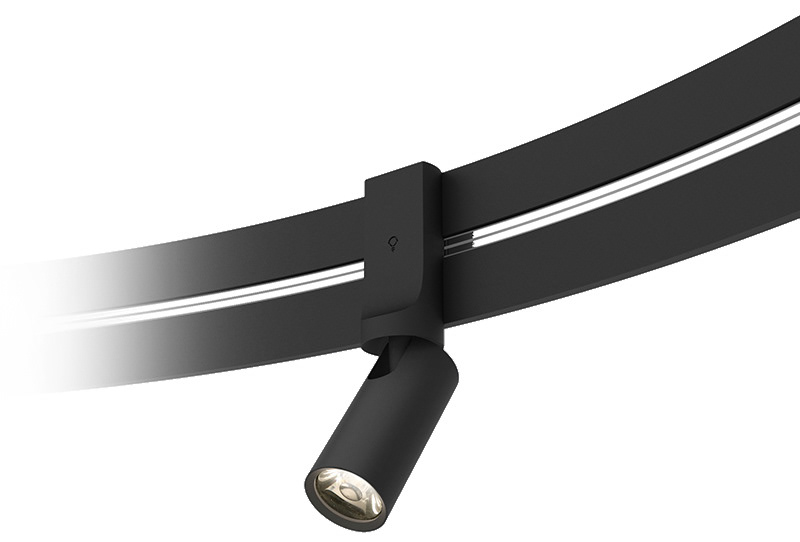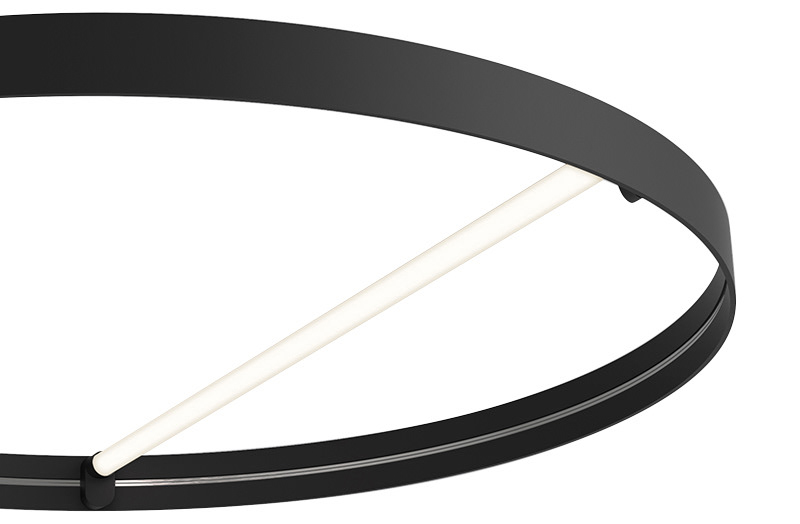 "SLICE"
This accessory was designed to light spaces more evenly either directly or semi indirectly when flipped. Up to four of these magnetic fixtures can be crossed over across the ring to create many unique compositions 
AWARDS
The Arena product system won multiple design awards for innovation in lighting and I am proud to have contributed to its success with the development of Aim and Slice.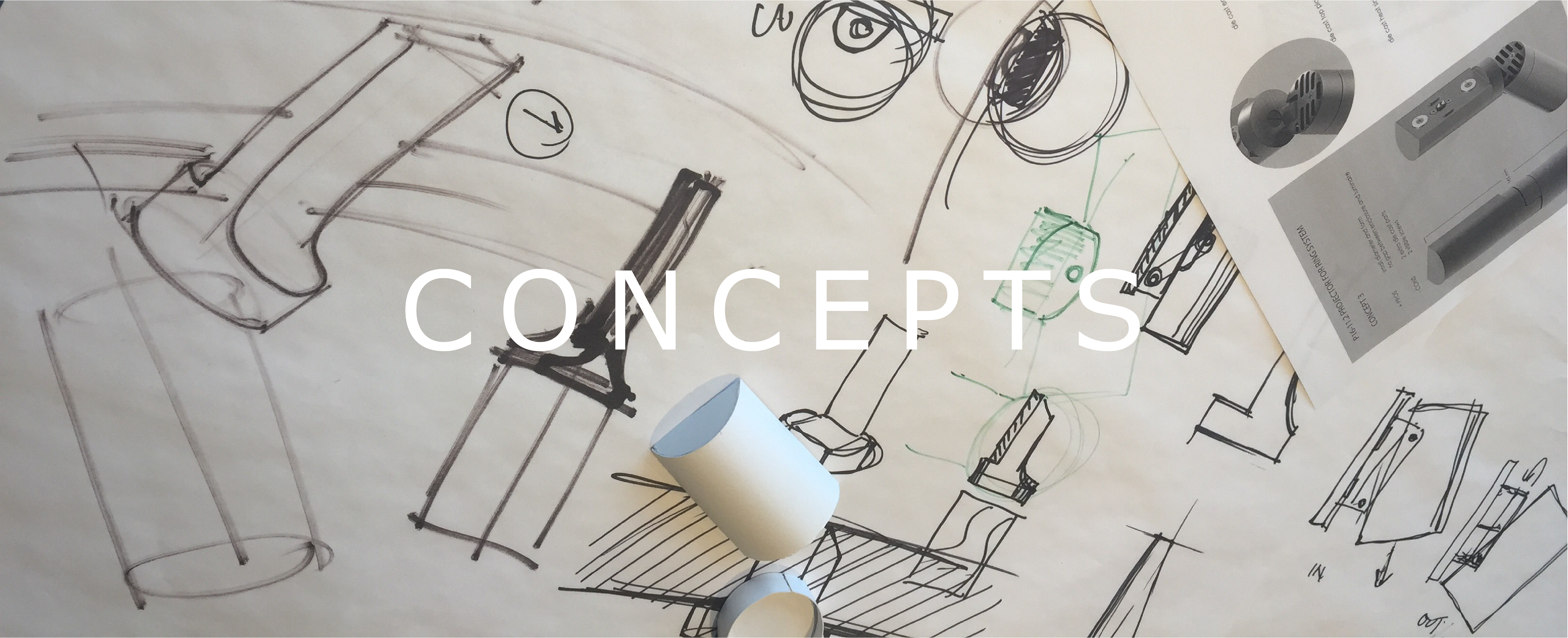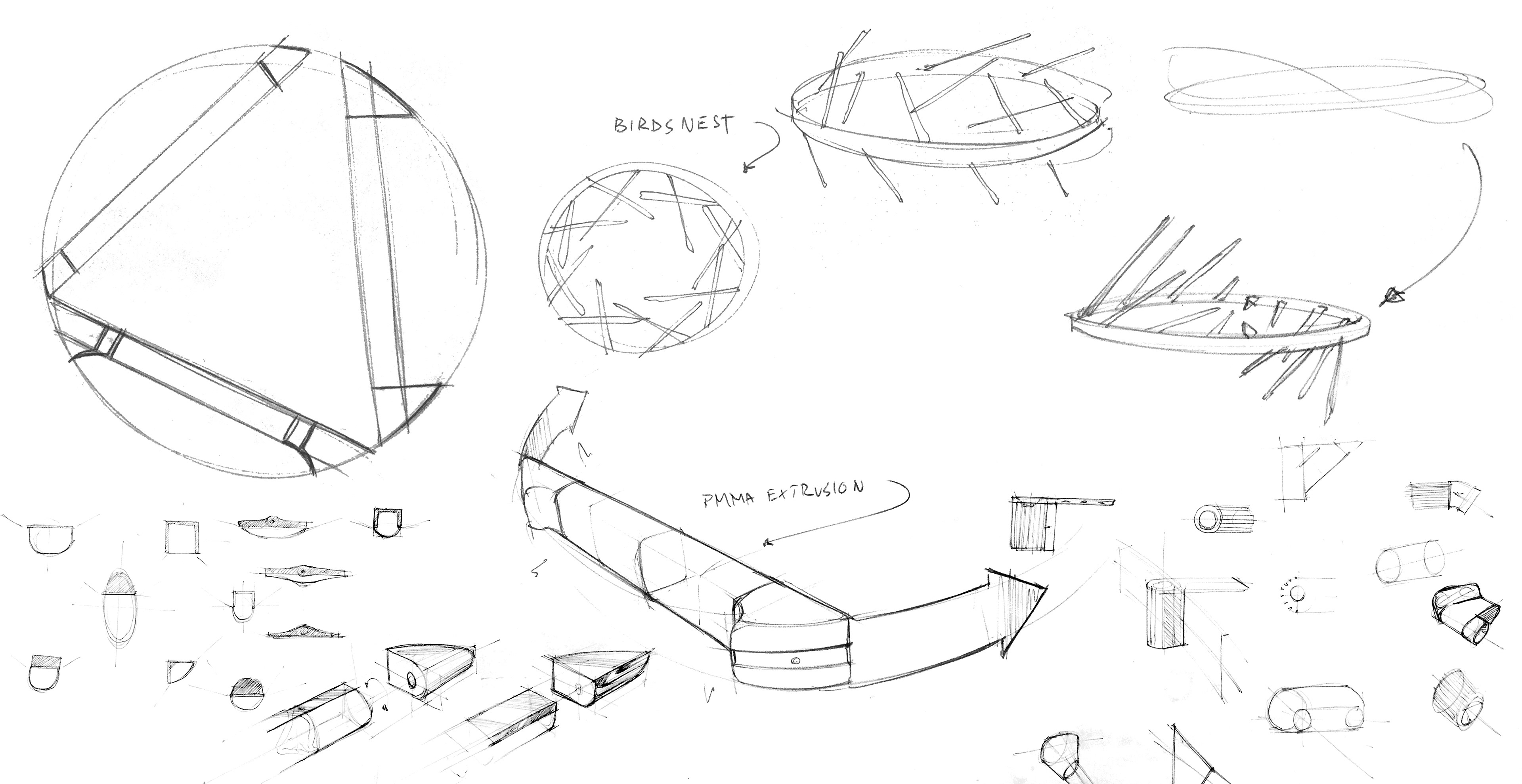 MEETINGS
At certain points in the design process I would present my concepts, prototypes and lighting tests to the President, VP, VP of Design and my project managers. These were often open discussions about what concepts would work, how they would work, how much they could cost and what could be changed or improved. We would sketch on newsprint to illustrate concepts and talking points.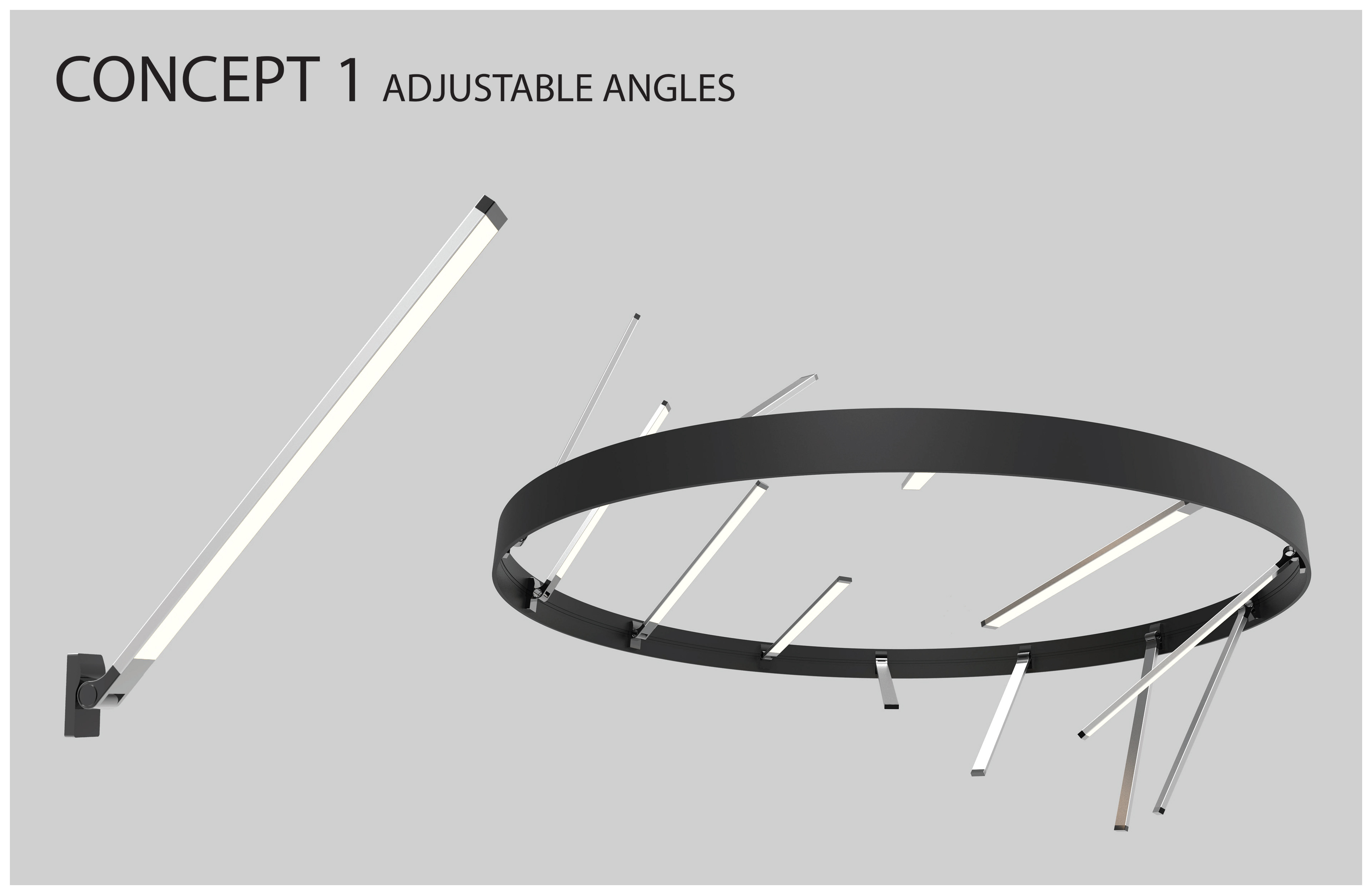 ​​​​​​​
CONCEPT 1
This concept was based on the idea of having positionable OLED lighting strips that can be modularly attached to the Arena system. Many different compositions could be arranged from these strips to achieve different decorative effects. This concept was abandoned due to its high leveraged weight at its furthest point which could cause it to fall.
CONCEPT 2

This linear light bar concept was a step in the right direction as it offered area lighting that direct or indirect. The design had to be less bulky and conform better to the Eureka design language. The composition of these lights is less interesting and making them cross over would create better customization.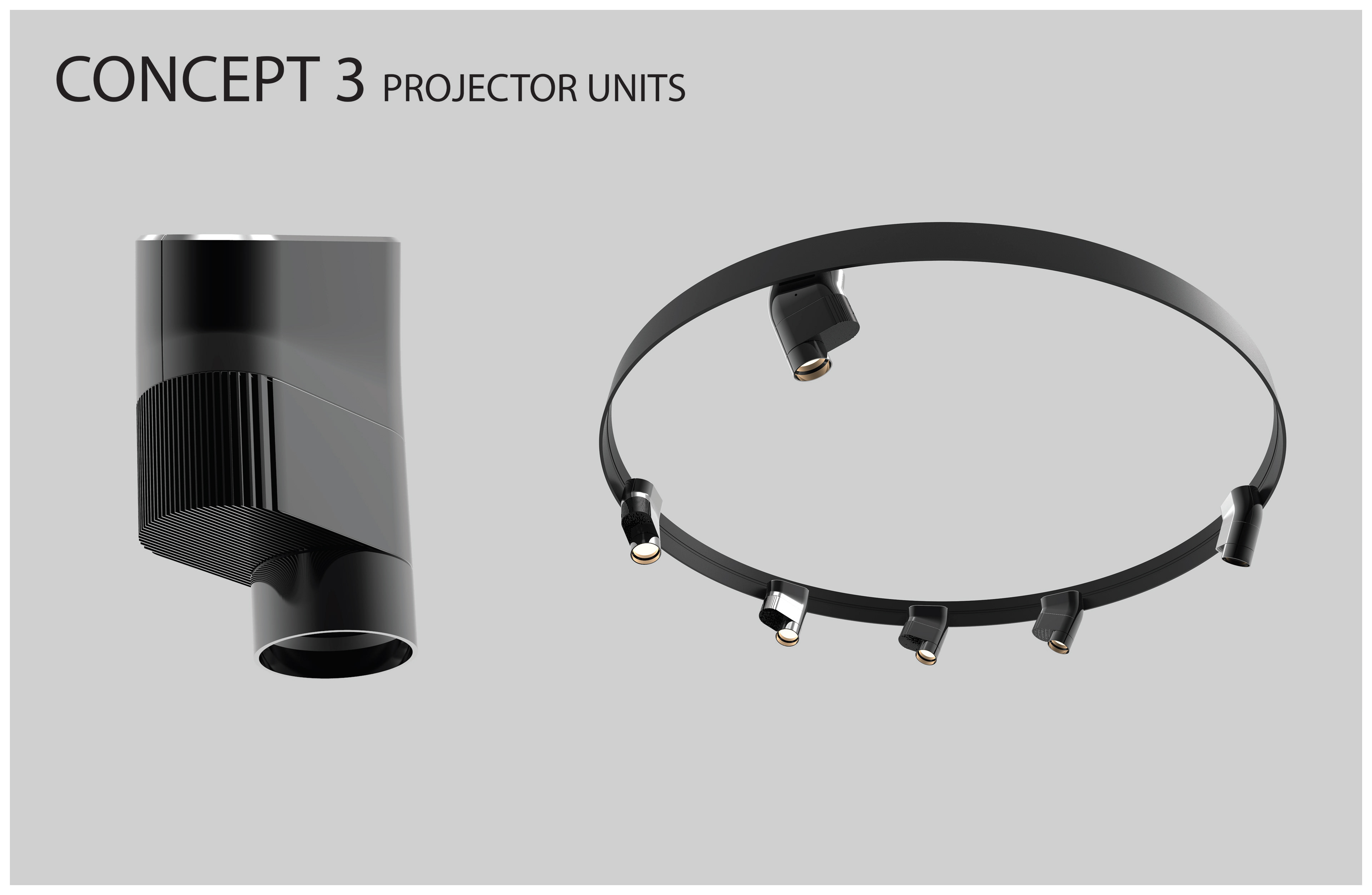 CONCEPT 3
The president of Eureka and my supervisors did not like this design. It was far too bulky and offered less than the pre-existing Beam design. This led to the discussion of having an aimable projector that could rotate to direct light outside of the Arena system.

PROJECTOR CONCEPT EVOLUTION
New concepts varied by form to point into the Arena. A drop down concept was created to let users point 360 degrees around the ring and 90 degrees up or down to cast light in any direction around the Arena

LINEAR CONCEPT EVOLUTION
The linear concept was redesigned to be thinner with less visual weight. For better compositional arrangement the tubes can now cross over each other.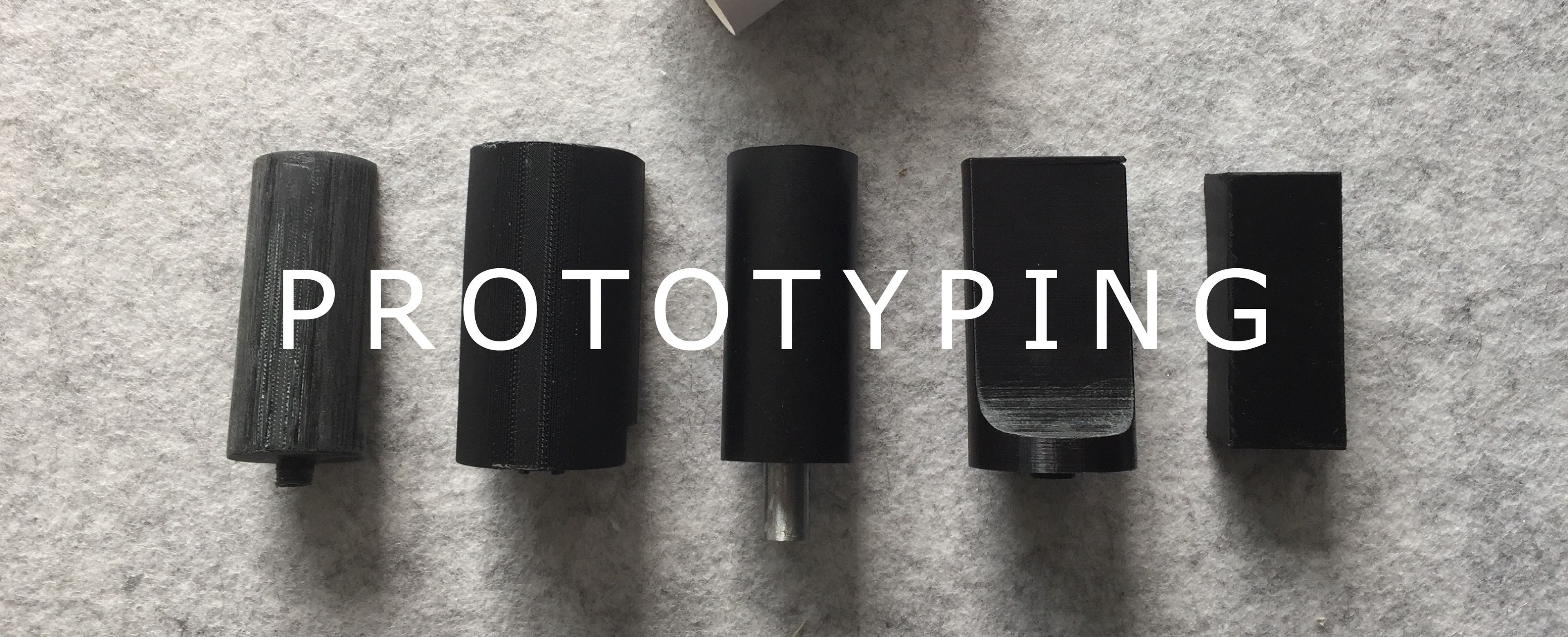 MODELED HOUSINGS
Basic models were made from paper, 3D prints and other prototypes / parts that were around the studio and warehouse. These models were used to realize form and how components would interact, fit and feel like.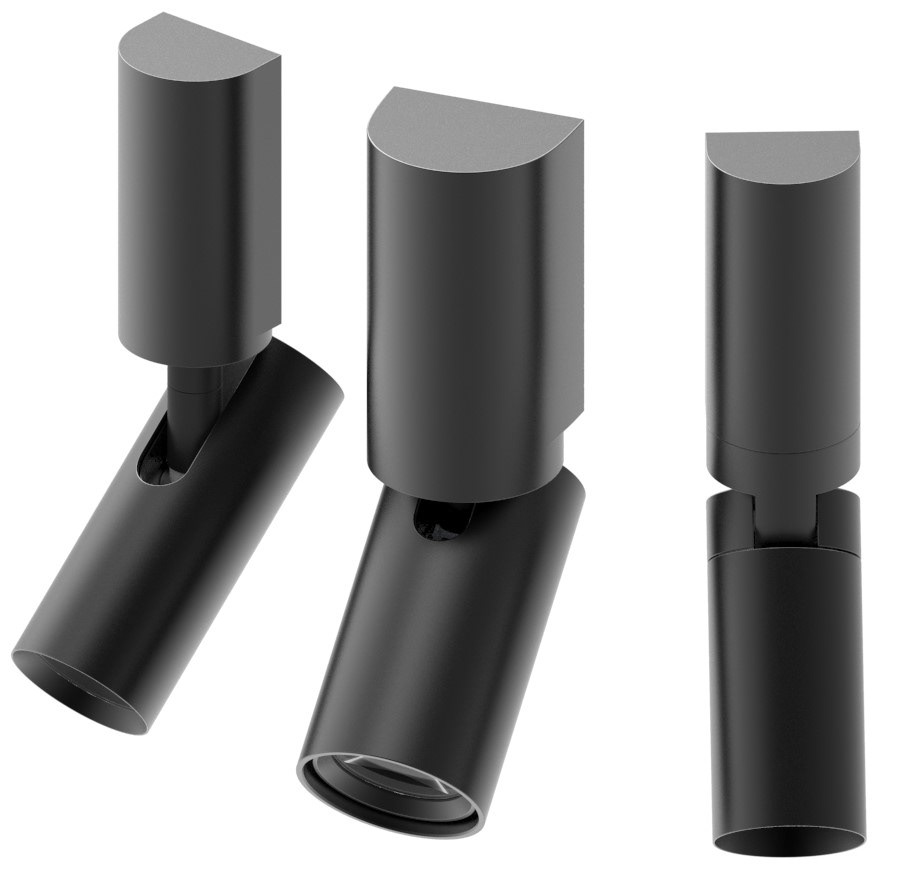 FORM AND DETAILS
The hinge design and proportions were driven by the interior components and ability for thermal transfer. COB LEDs output a high amount of lumens and a lot of heat. The body of the light is designed to be a heat sink and the top enclosure houses the LED driver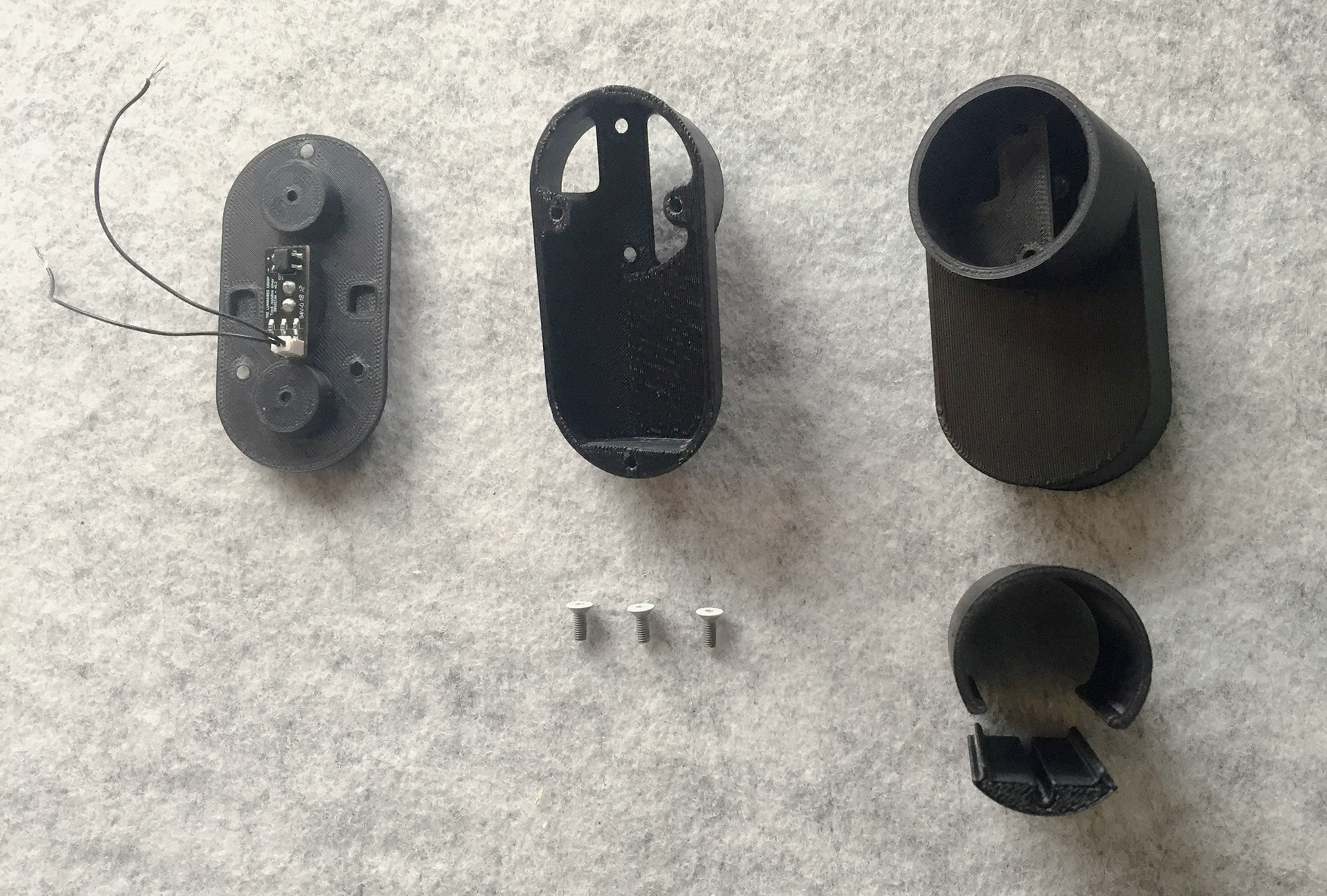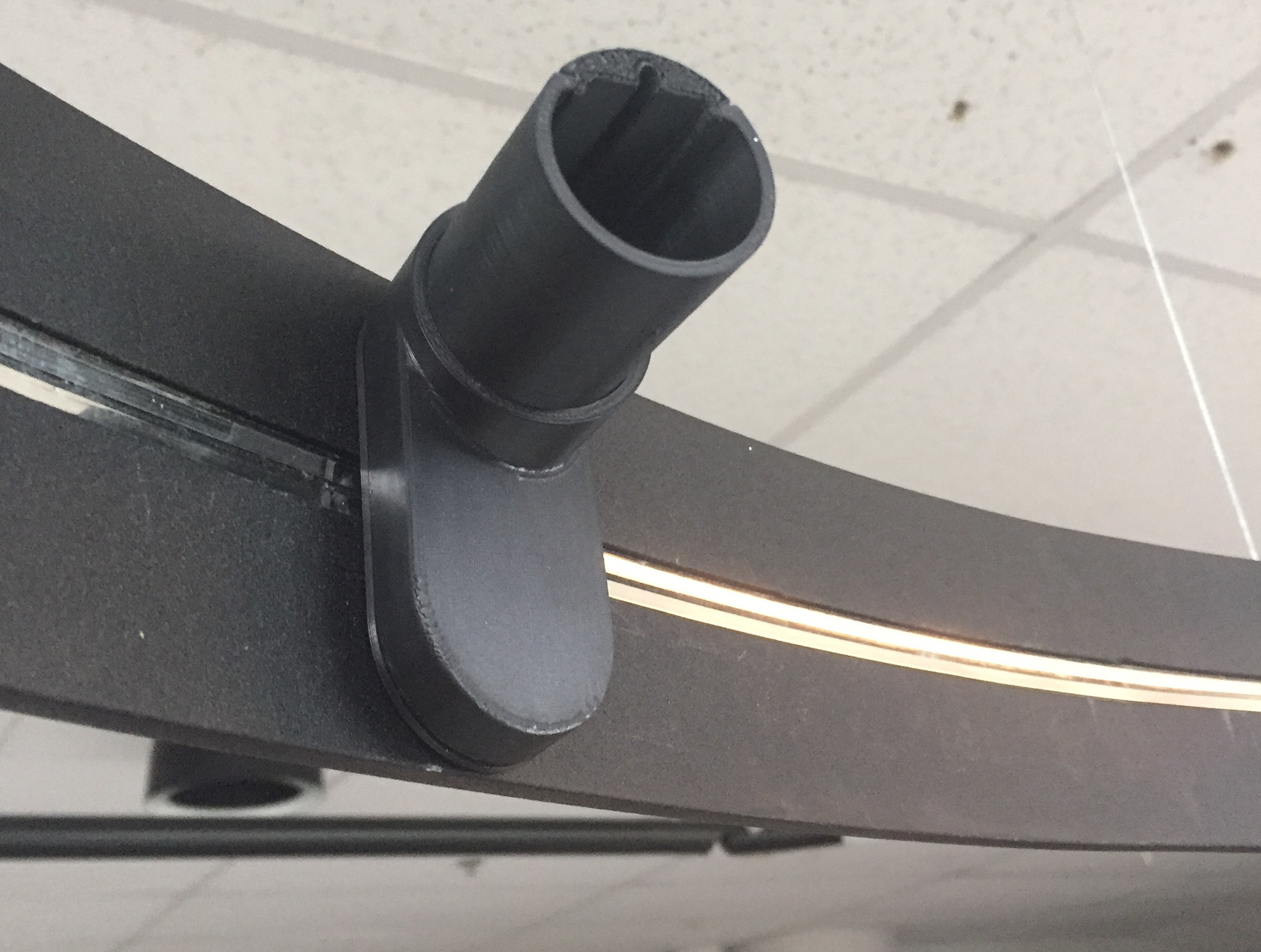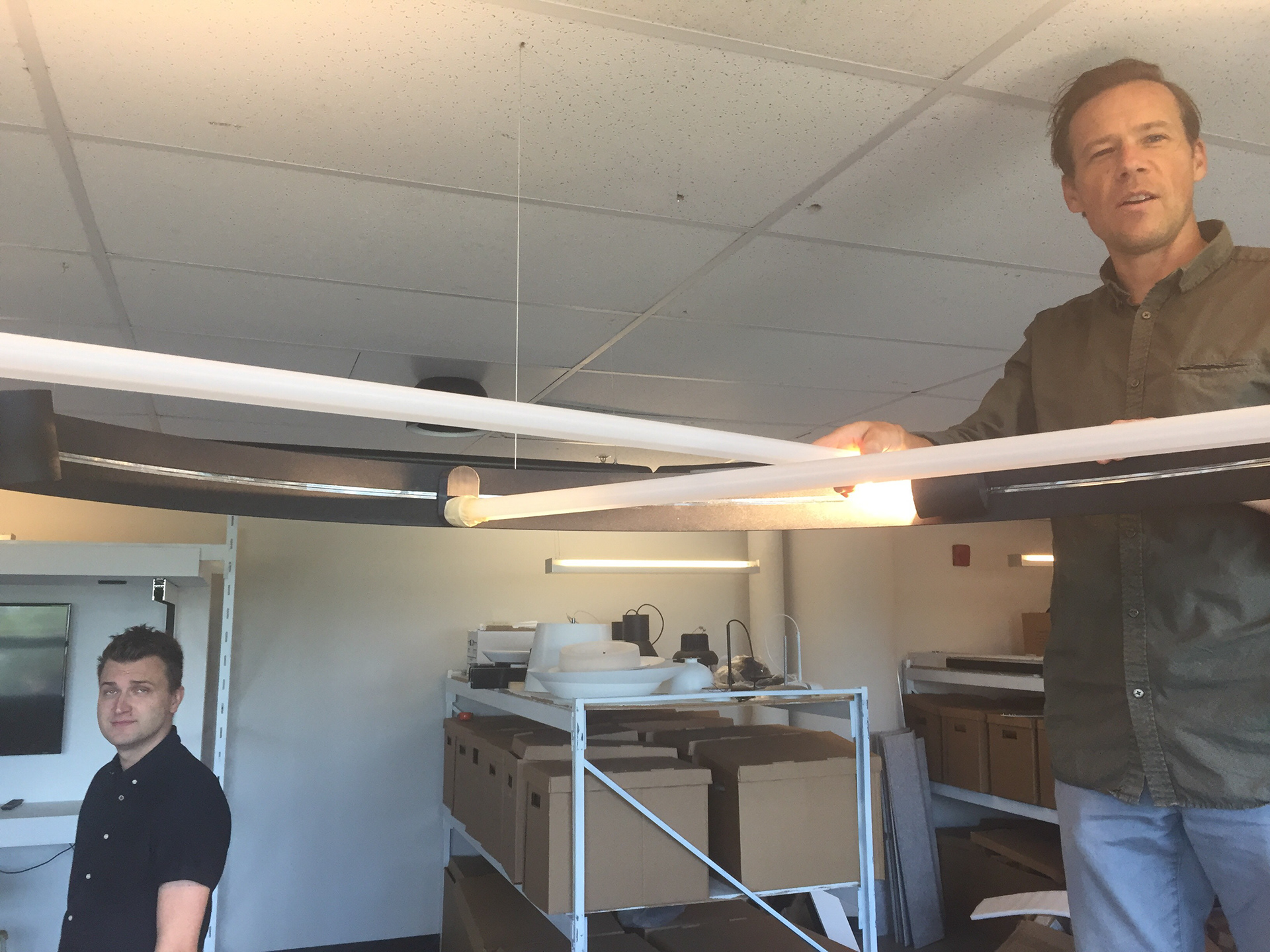 TUBES
Here is how Marc and I found the right tube lengths for the Arena 54" and 36" systems. We needed the tubes to cross over each other on two planes. A 1" tube diameter worked within the system to allow proper clearance. Overall lengths allows users to add up to 3 Slice accessories on a plane and a total of 6 for the whole Arena system

LIGHTSABER TESTING
I began testing polycarbonate tubes with small beam angle LEDs using the same methods as prop lightsabers. The second test used the same light source lined with a polyethylene film that helped to draw the light out further with more internal reflection. With both sides illuminated there were still hot spots in the tube and the light output was too low for real use. 
The final test used an LED light board with a tight concentration, this allowed a high amount of output without any visual disruption.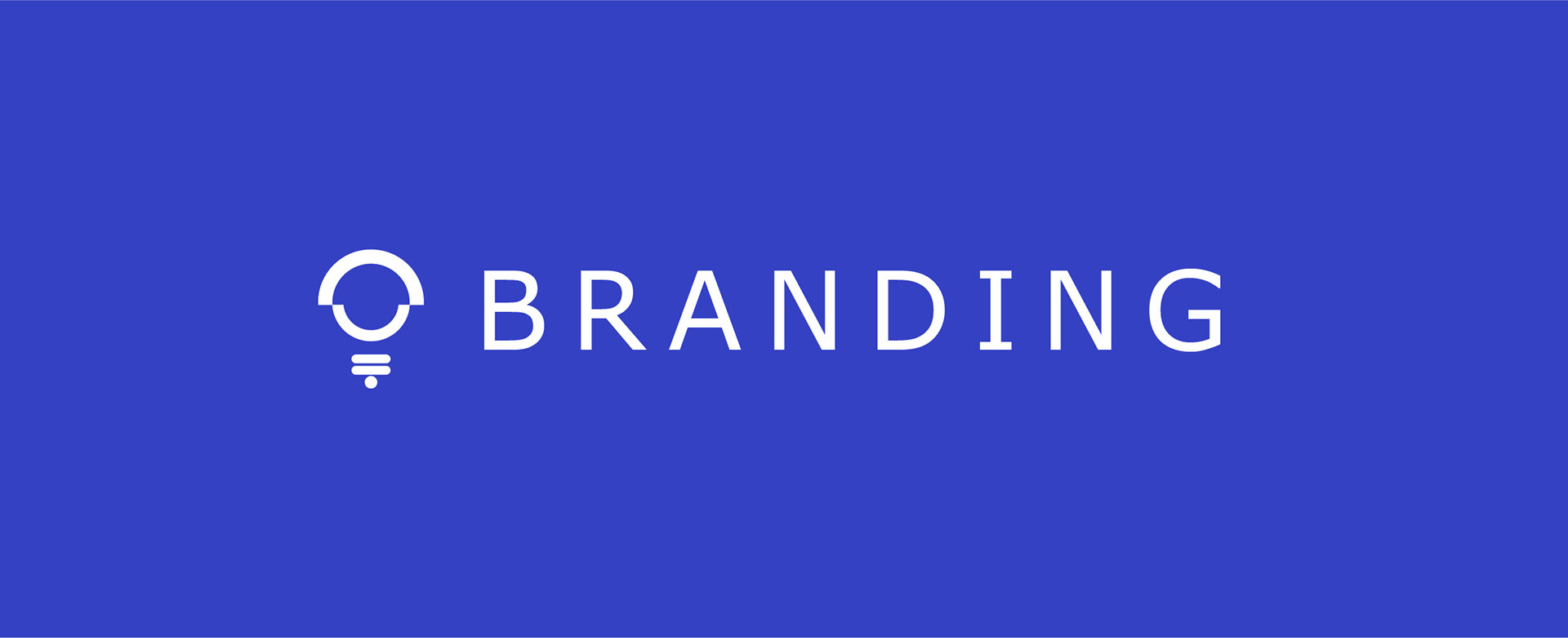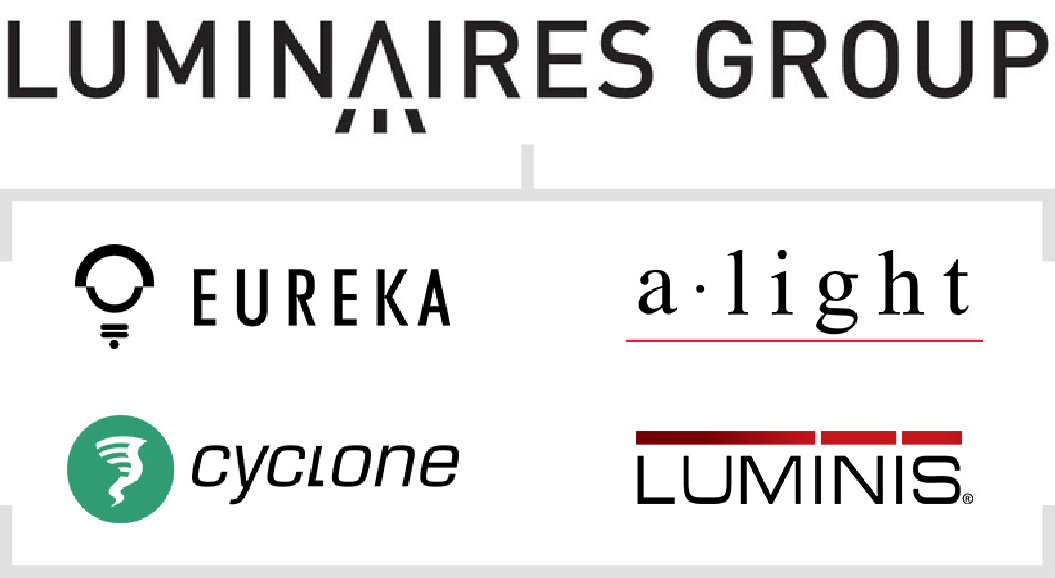 BRAND IDENTITY
Eureka is an interior and decorative lighting brand underneath the Luminaires group (now owned by Acuity Brands). The other brands in the group work to complement each other, offering lighting products that can be found everywhere from the parking lot to the interior offices.

Eureka and A-Light have similar product ranges with A-Light specializing in interior architectural lighting. Designers often work between both brands but work hard to maintain complimentary but distinct brand identities.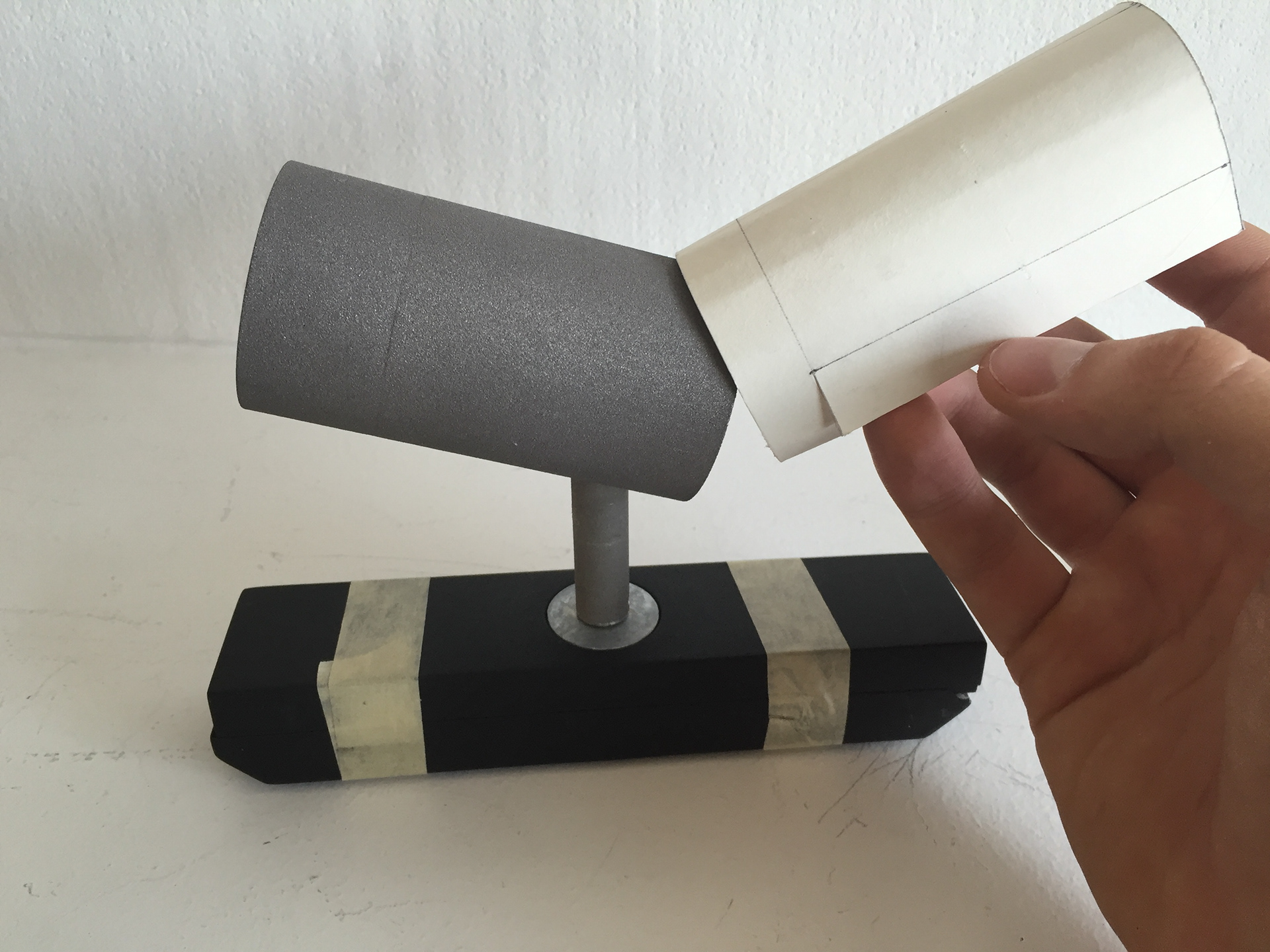 A-LIGHT DESIGN
When designing the projector light I was paired up with Alexis, an A-Light / Eureka designer who worked at the Montreal offices with me. He was designing a track projector light for A-Light in San Diego which was already thermal tested and fully designed.
There was a lot of debate about whether or not to use it as part of the Aim design as it would have much overlap between brands. From a manufacturing standpoint it made the most sense as it would save us on mold costs and warehouse space. Ultimately we pushed that it should be a part of the product and the top enclosure was designed around its dimensions.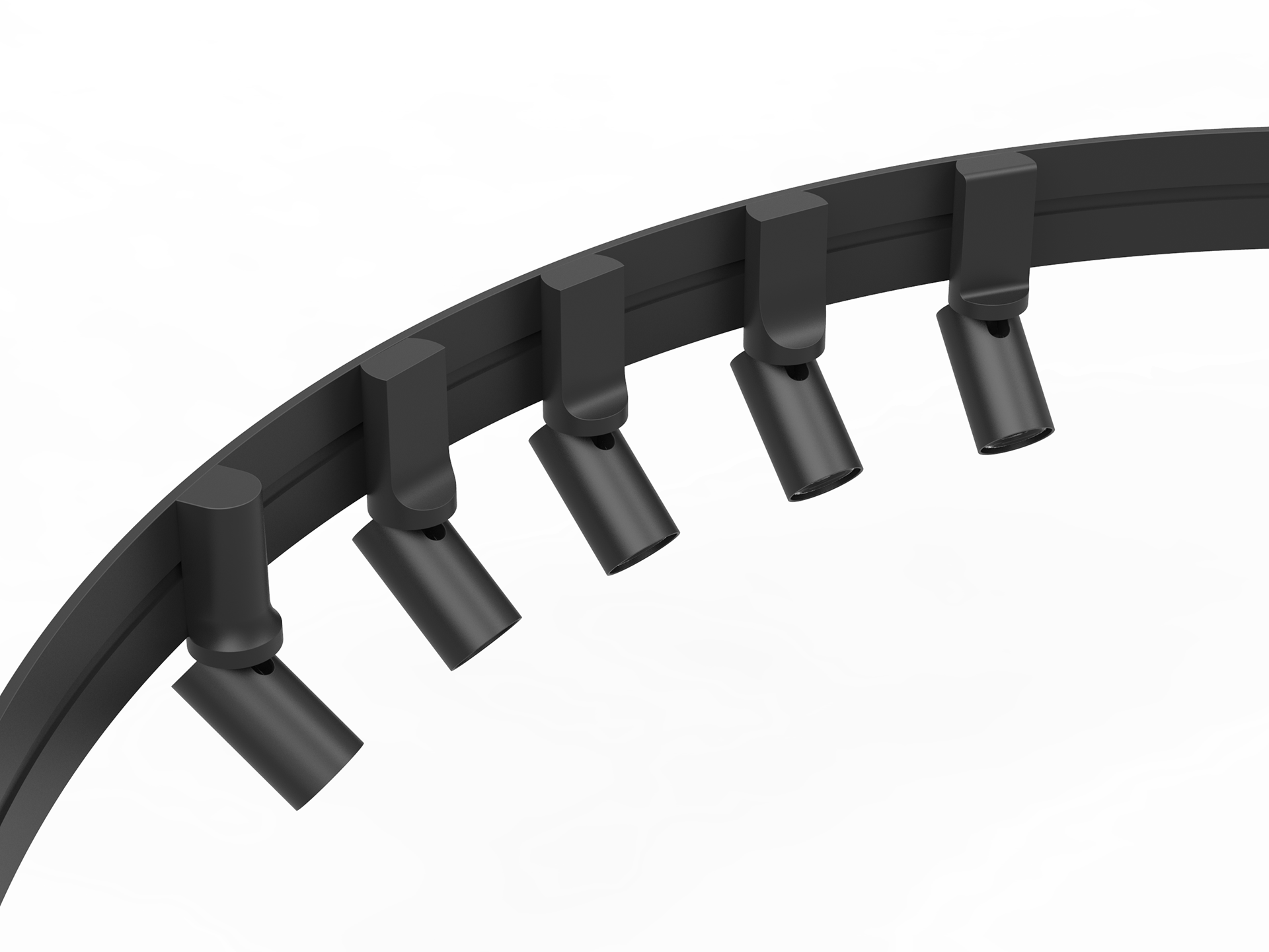 FINAL DESIGN ANALYSIS
The final curvature of the "scoop" that I took out of Aim was tweaked and refined until Marc, Francois, Louis, Dirk and myself were all happy with the proportions and feel of this feature.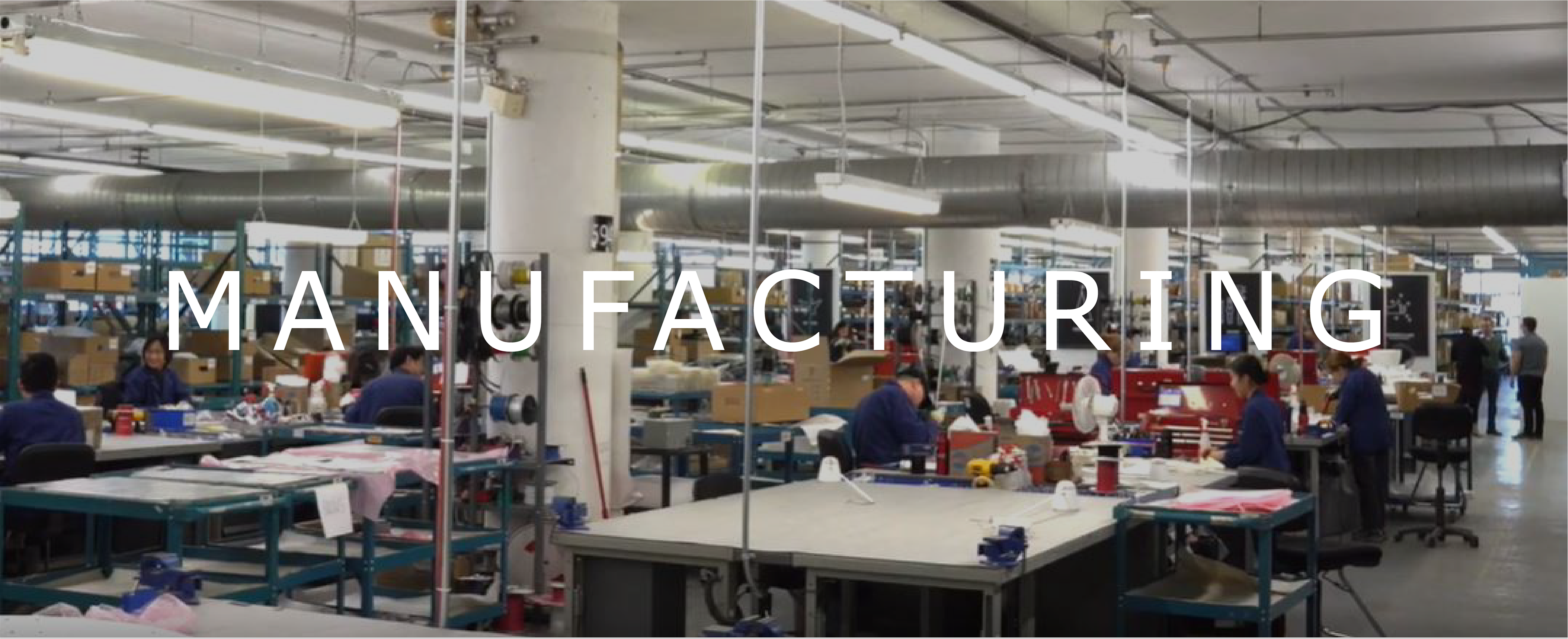 THANK YOU!

I would like to thank Marc Pearce, Alexis Rondeau, Francois Renaud, Louis Thomas-Bérubé, Dirk Zylstra and the whole Eureka team for welcoming and mentoring me throughout my internship experience at the Luminaires Group