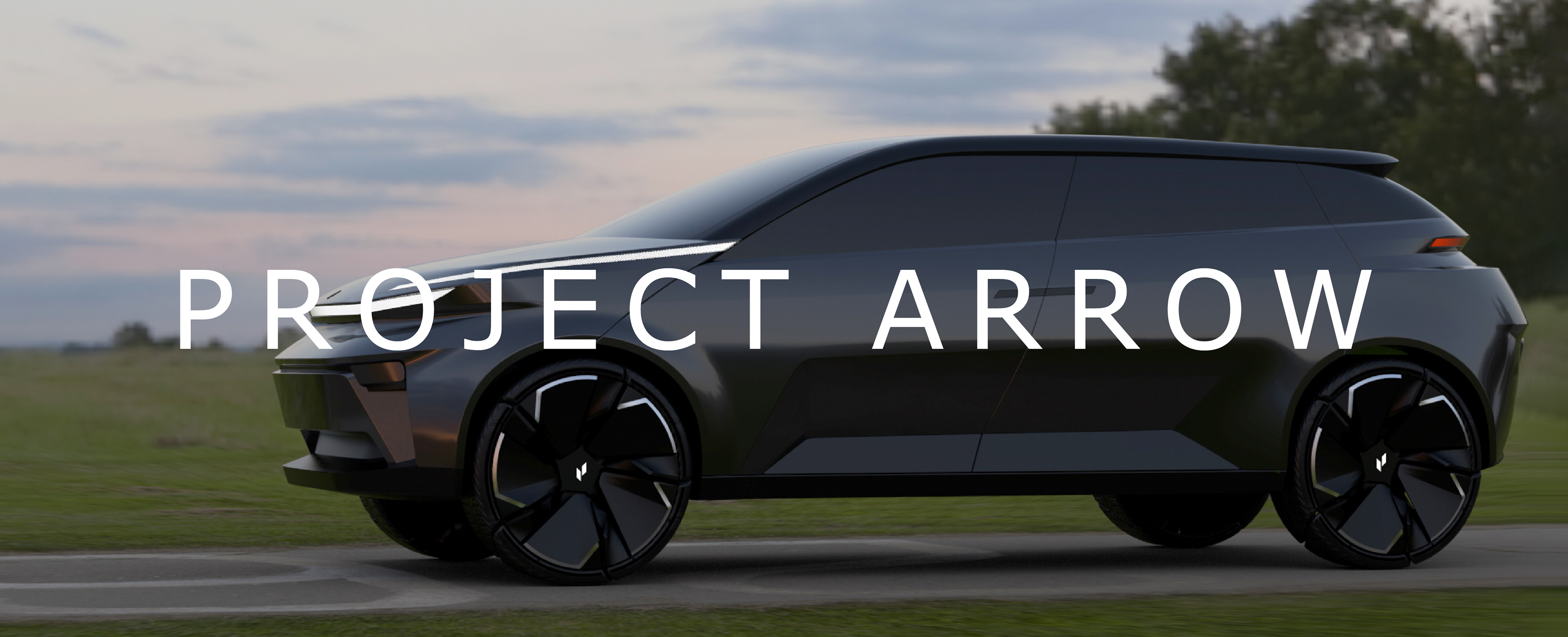 INDUSTRY'S FIRST ALL CANADIAN ELECTRIC CONCEPT CAR
Project Arrow is an initiative from the APMA of Canada to create a Canadian electric car startup to address a call to action by Prime Minister Justin Trudeau. The car will be entirely engineered and manufactured by Canadian OEMs.
The phase one design competition was opened up to students from Canadian universities. I am proud to say that my team's design won the competition, beating out 25 other entries from across Canada.
PRESS RELEASE
My team was interviewed on CTV alongside the President of the APMA, Flavio Volpe. We talk briefly about the car and our excitement with winning the competition.
In a CBC interview I talk more about the inspiration behind the vehicle and how we approached the design from a human centered standpoint. This can be listened to at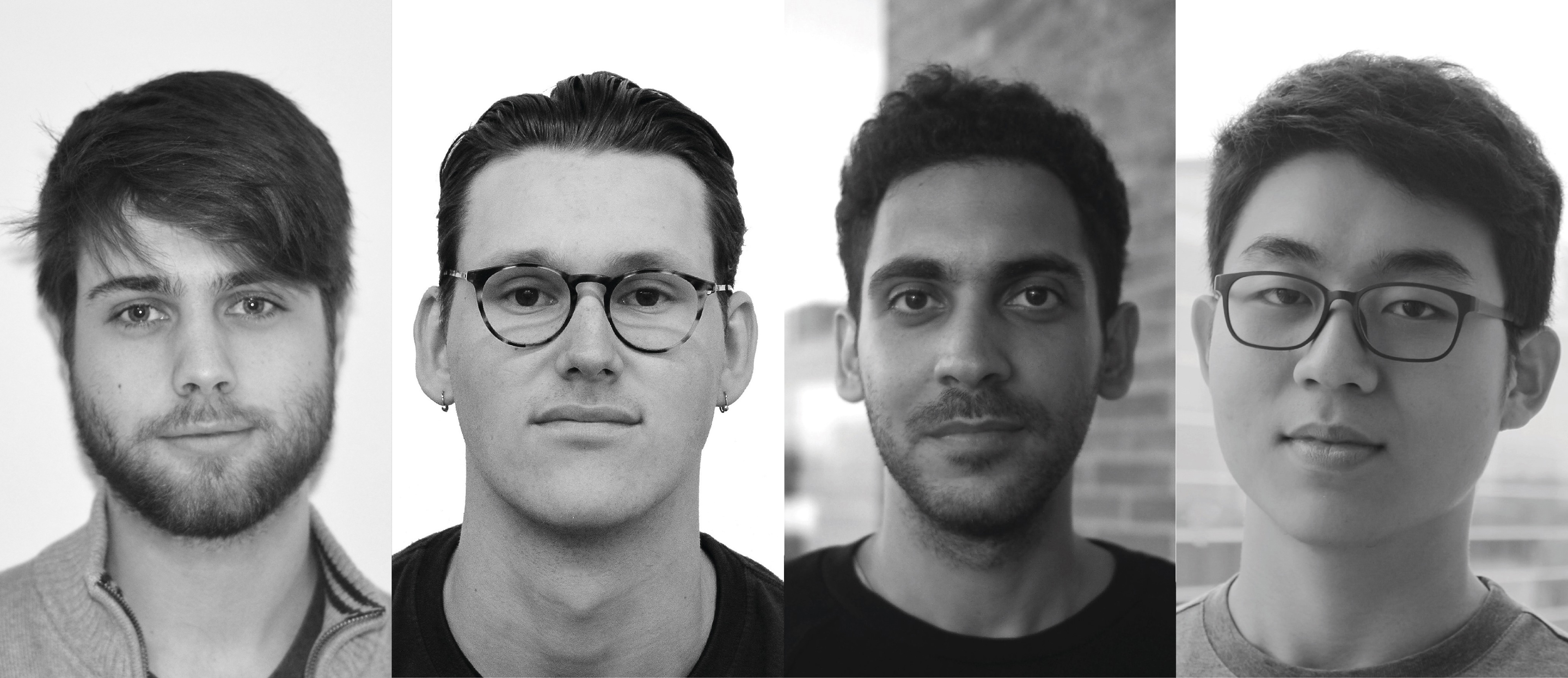 TRACTION TEAM
The work done in this project was a collaborative effort between myself, Matthew Schuetz, Mina Morcos and Jun Won Kim. We each had differing roles that helped with the success of this project and ultimately lead to us winning the design competition. These three are all amazing designers and I encourage you to check out their personal design work.
My main role was to coordinate our team with the APMA, work on the usability aspects of the car, and develop the final exterior CAD package in Alias.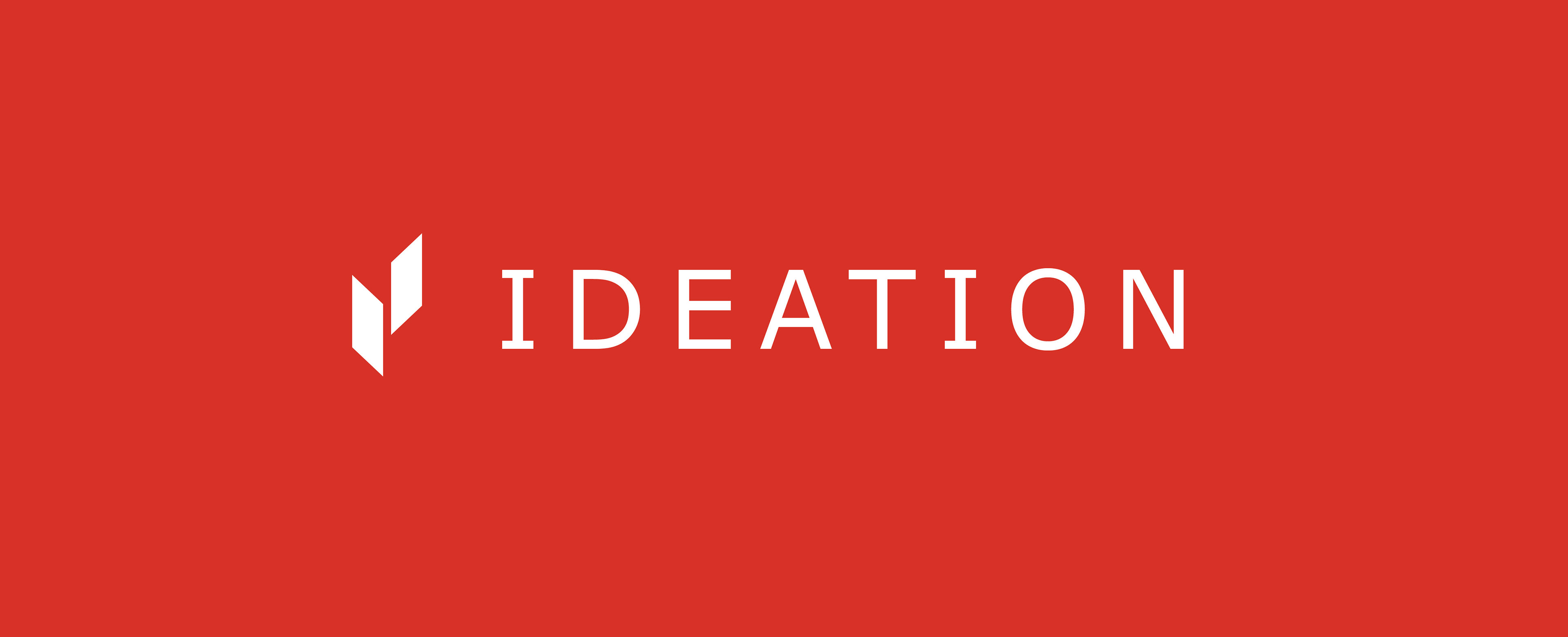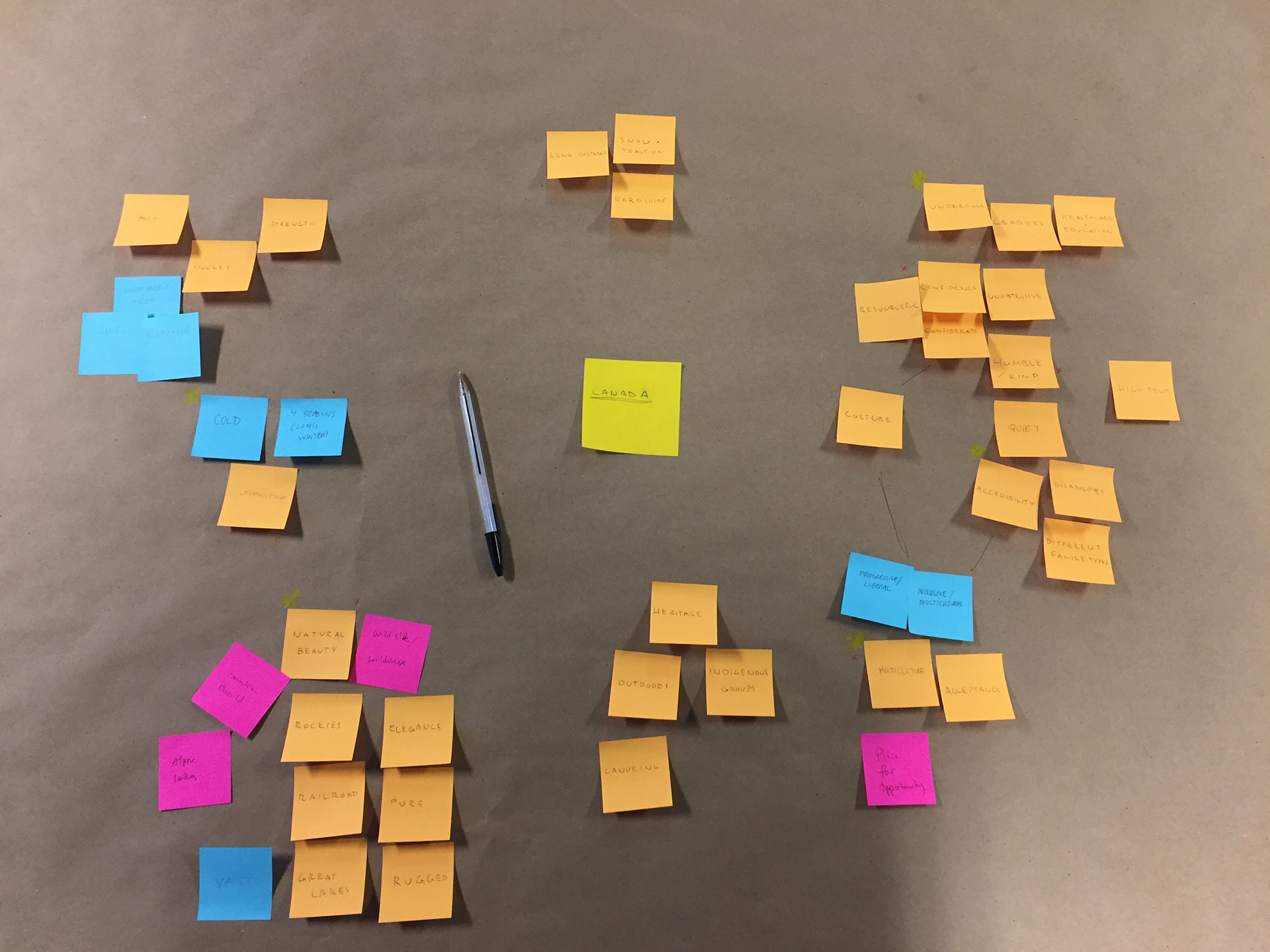 WHAT DOES IT MEAN TO BE CANADIAN?
Canada is a diverse nation that believes in community, acceptance, and equality. Our landscape is a reflection of our spirit and offers the most extreme representation of diversity in rock, ice and water. Our concept design and functionality was guided by three words that define Canada: freedom, stability and simplicity.
We developed a form language that references our landscape and took proportional inspiration from the polar bear, an icon to Canada.

TRACTION BRAND
Our Logo was derived from an abstracted maple leaf. The diamond shaped forms were split to represent a sliding rock shelf formation found throughout the Canadian shield while alluding to the crystalline structure of ice. 
Our name was chosen to guide the intent of the vehicle being purposefully built for the Canadian climate. The logo itself is shaped like a tire tread.
CHARACTER
We distilled our silhouette concepts down into a simple line drawing with as few lines as possible that describe the character of the car. Our perspective sketches explored how these character lines could guide the car.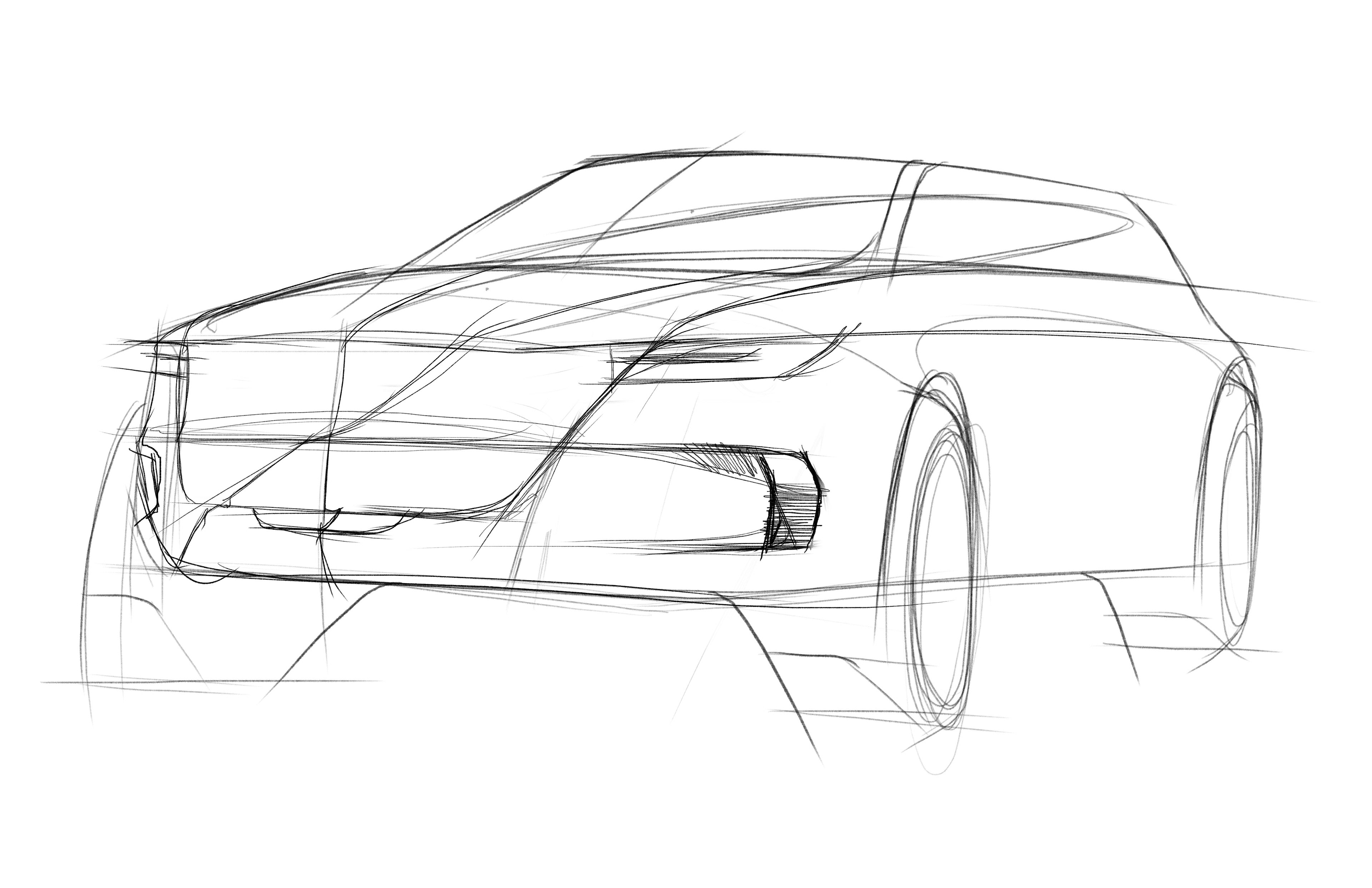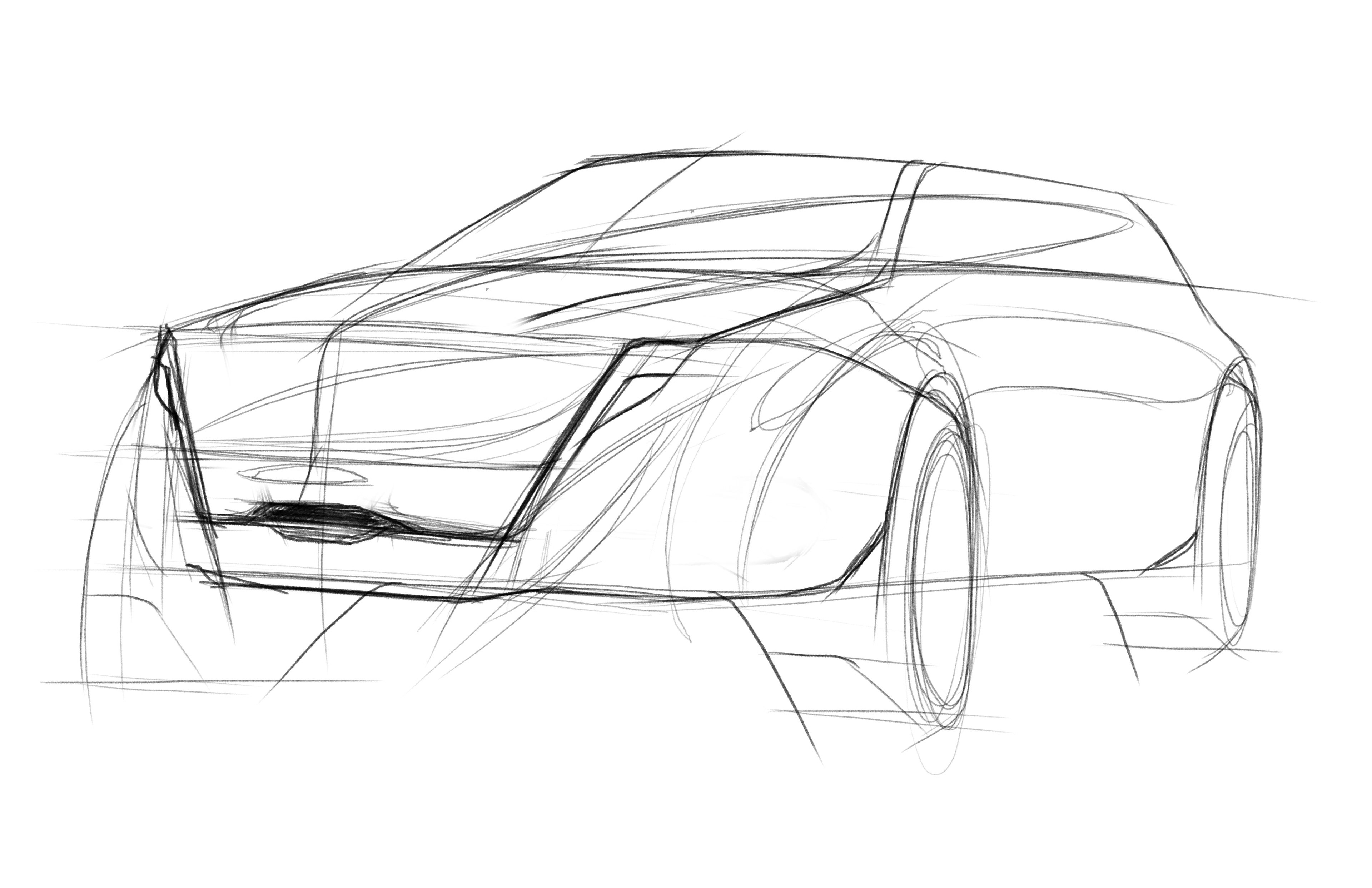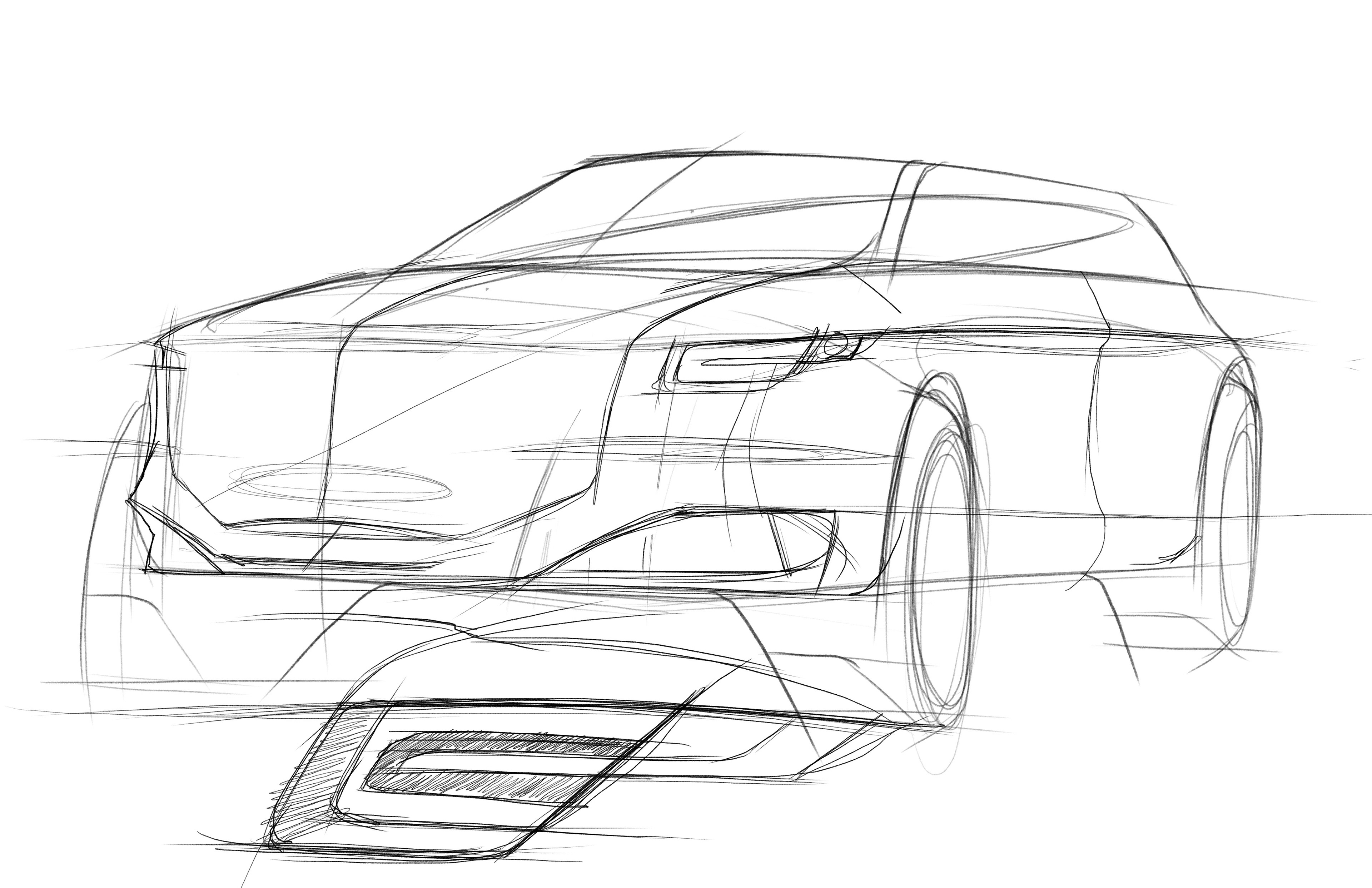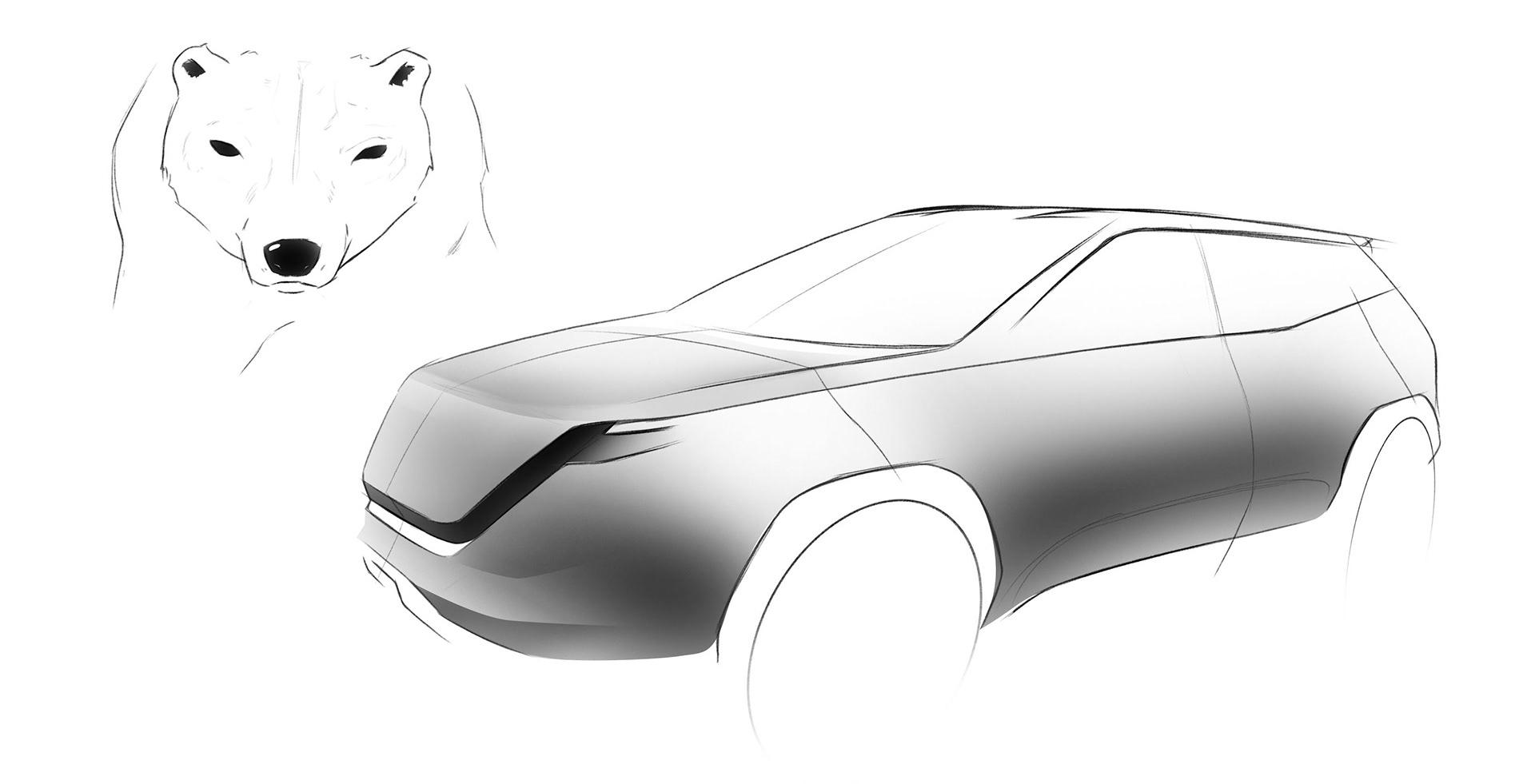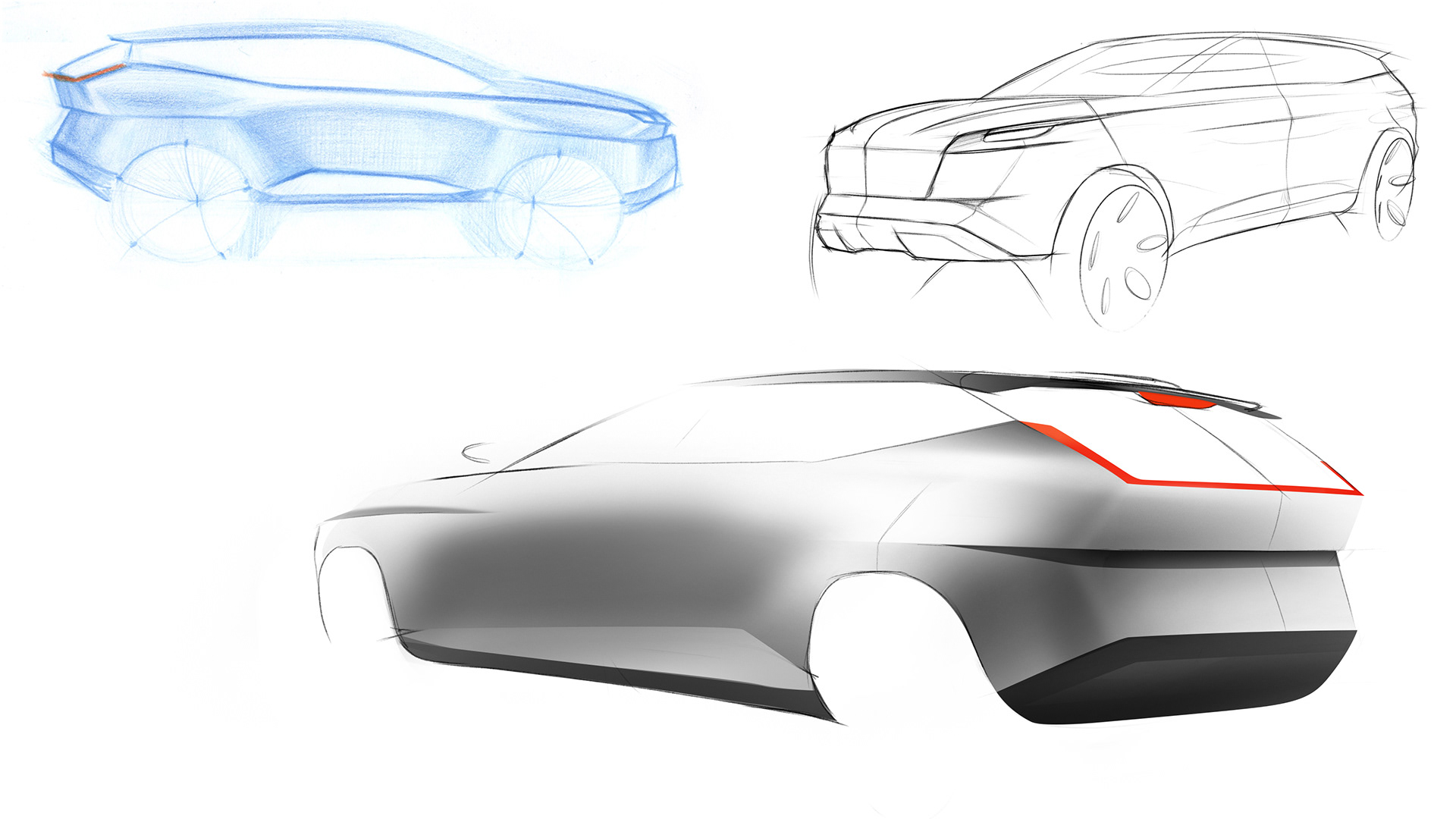 work above done by me and Mina (blue car sketch)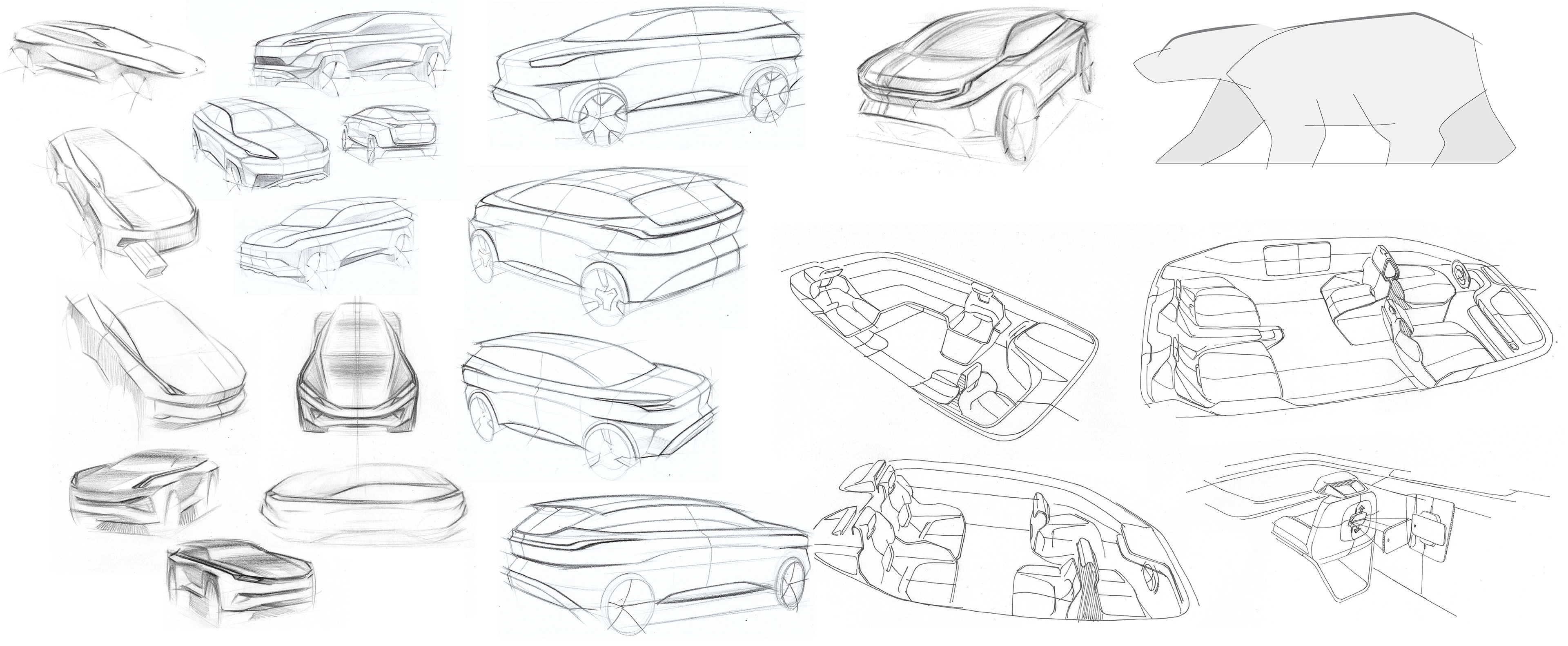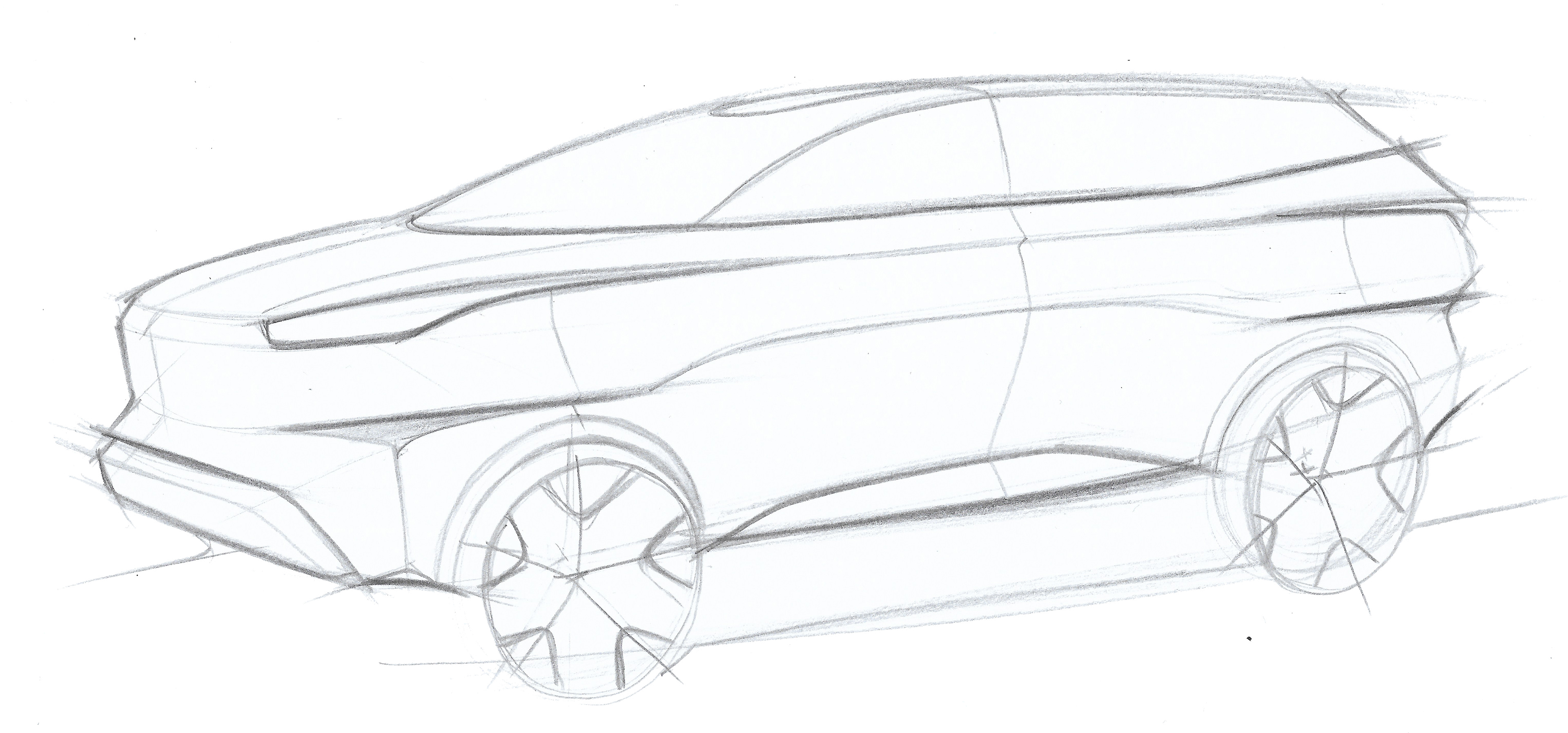 CHOSEN DIRECTION
Jun came up with this form that everyone liked. We started using it as a base that we further refined and developed. At this stage it was very organic and flowing so we pushed it to be more in line with our form language.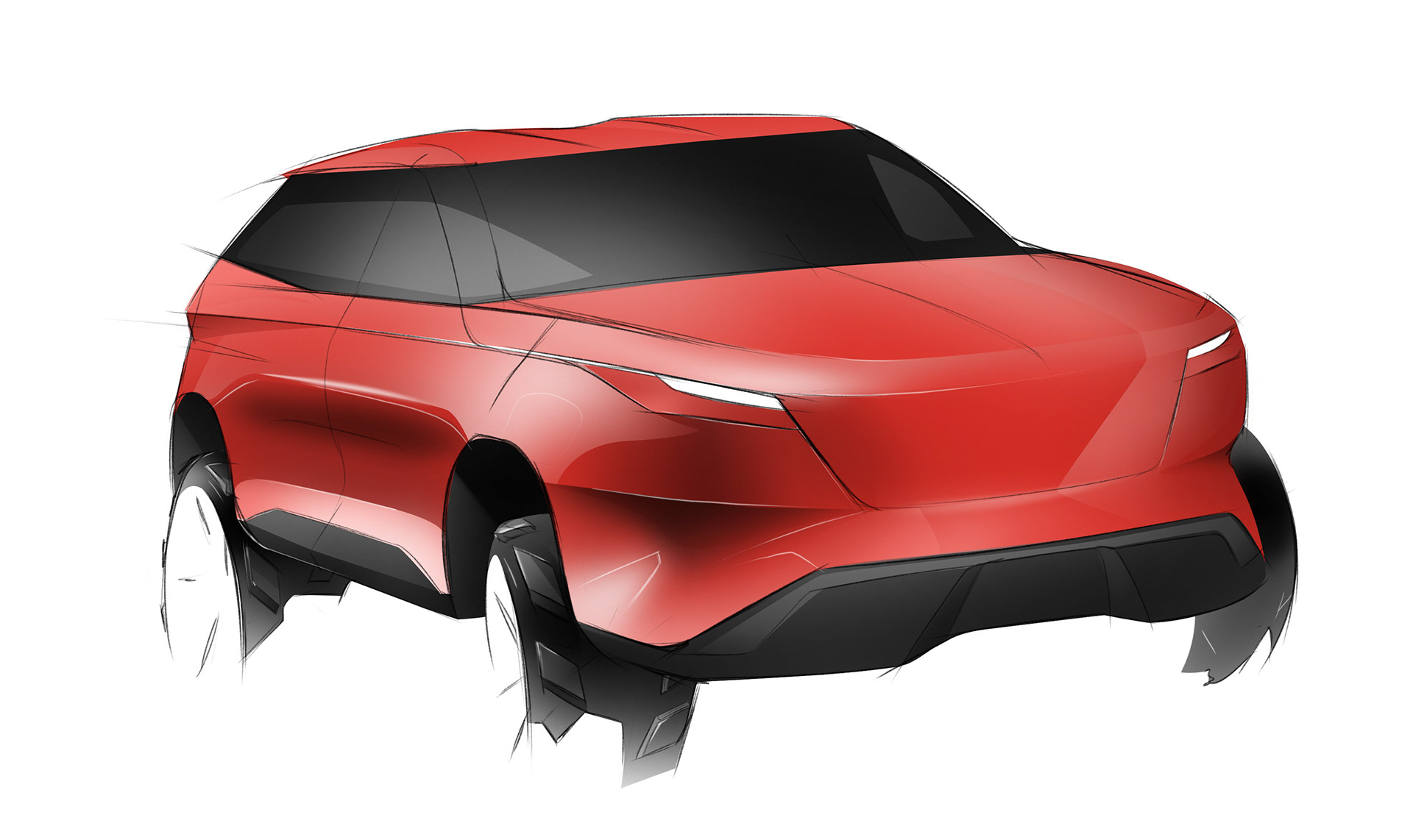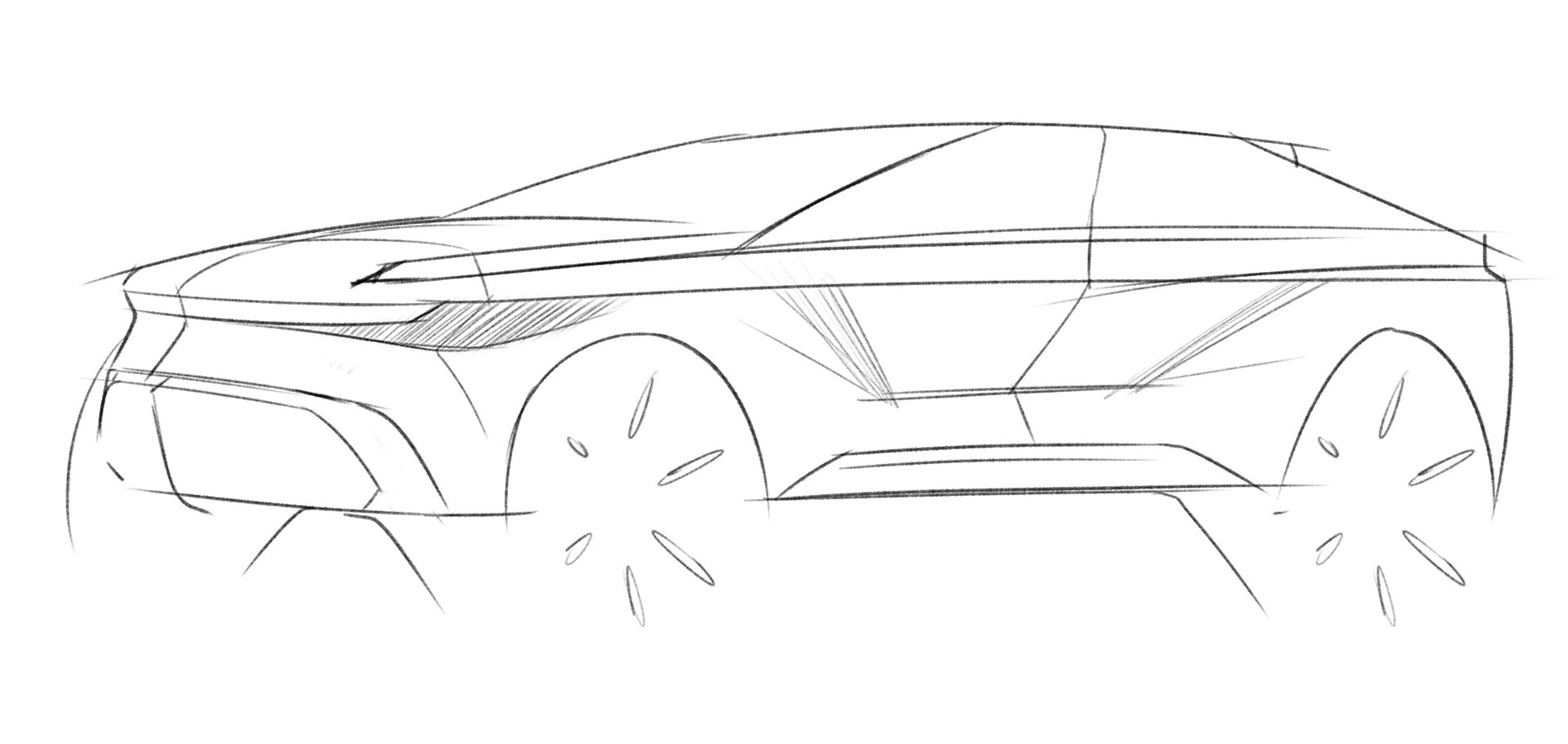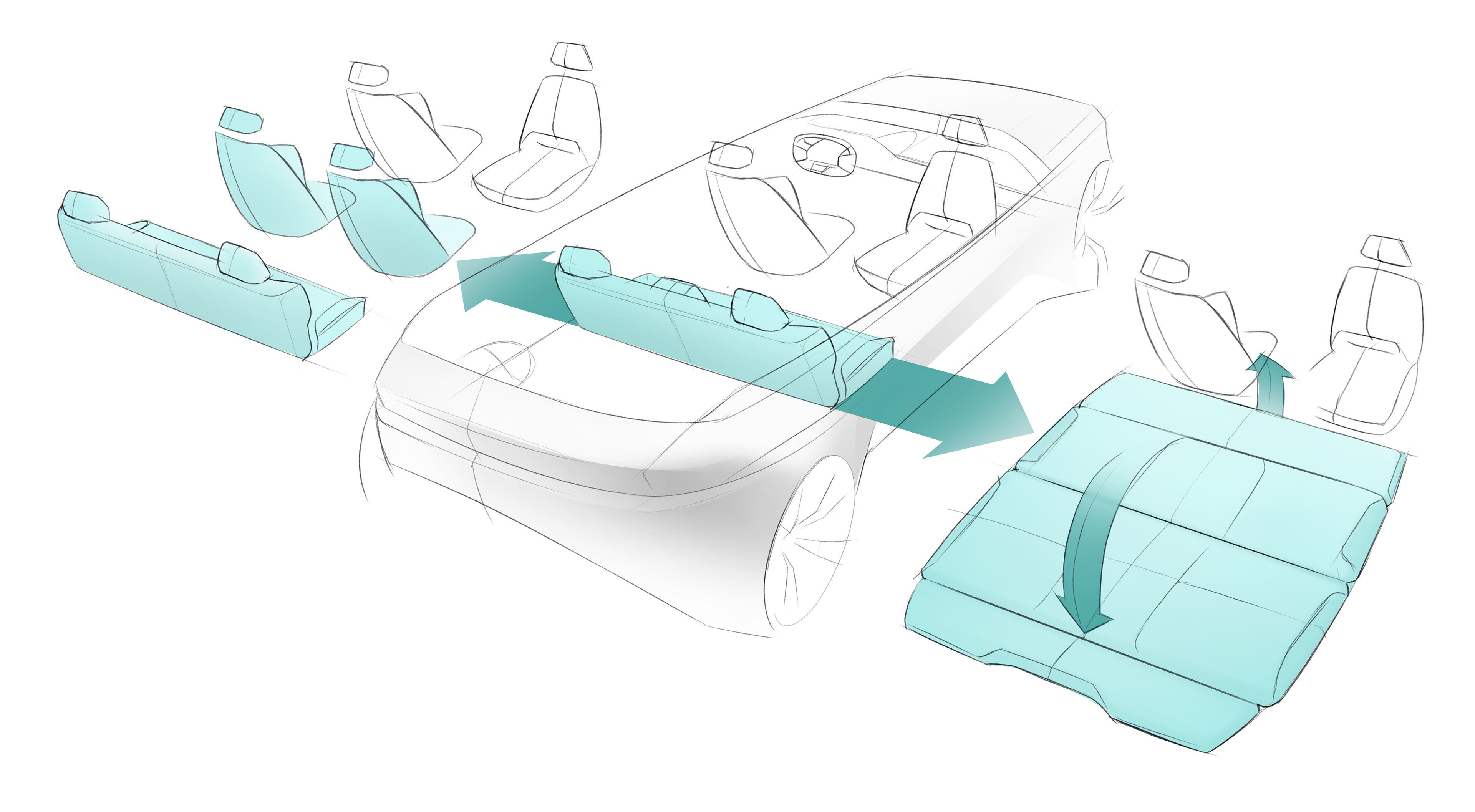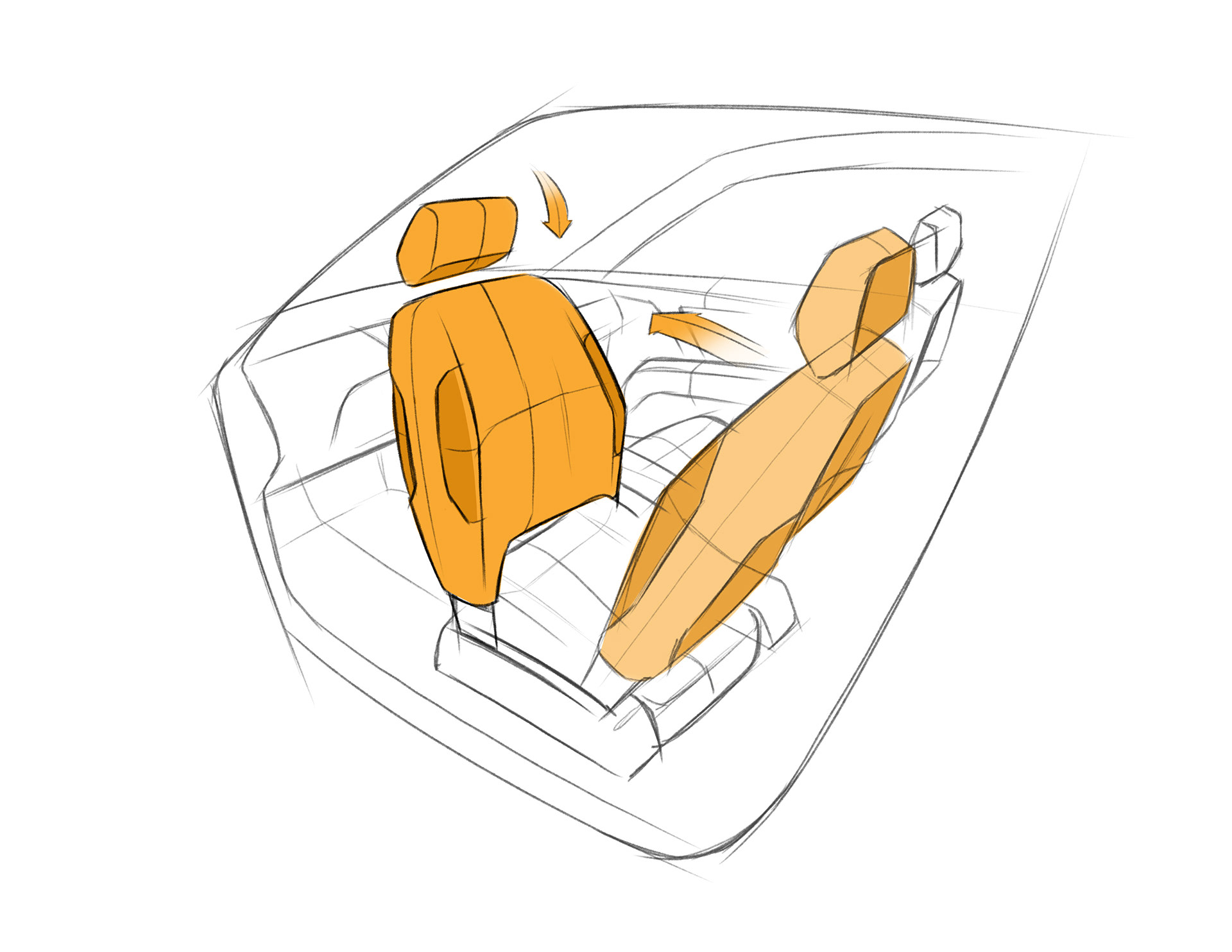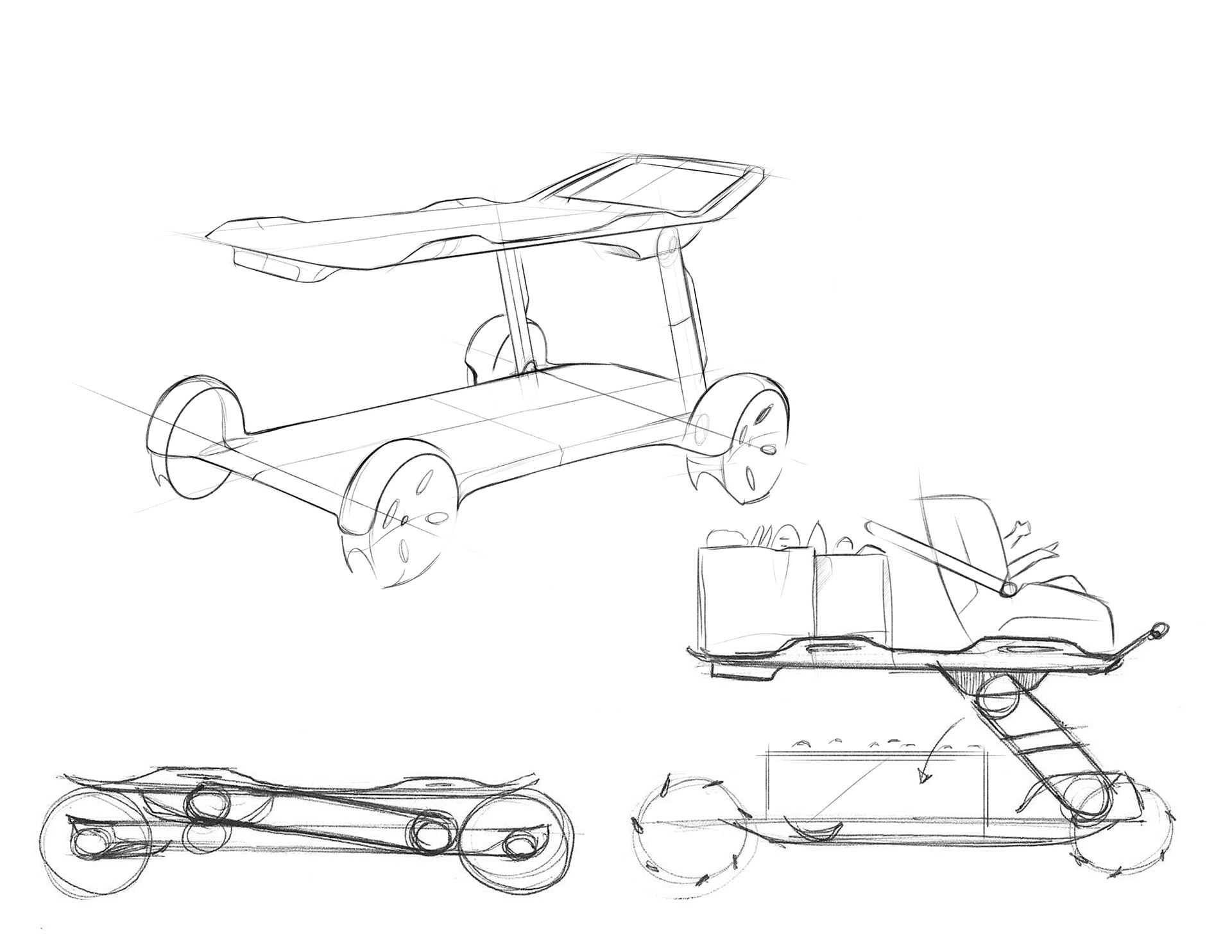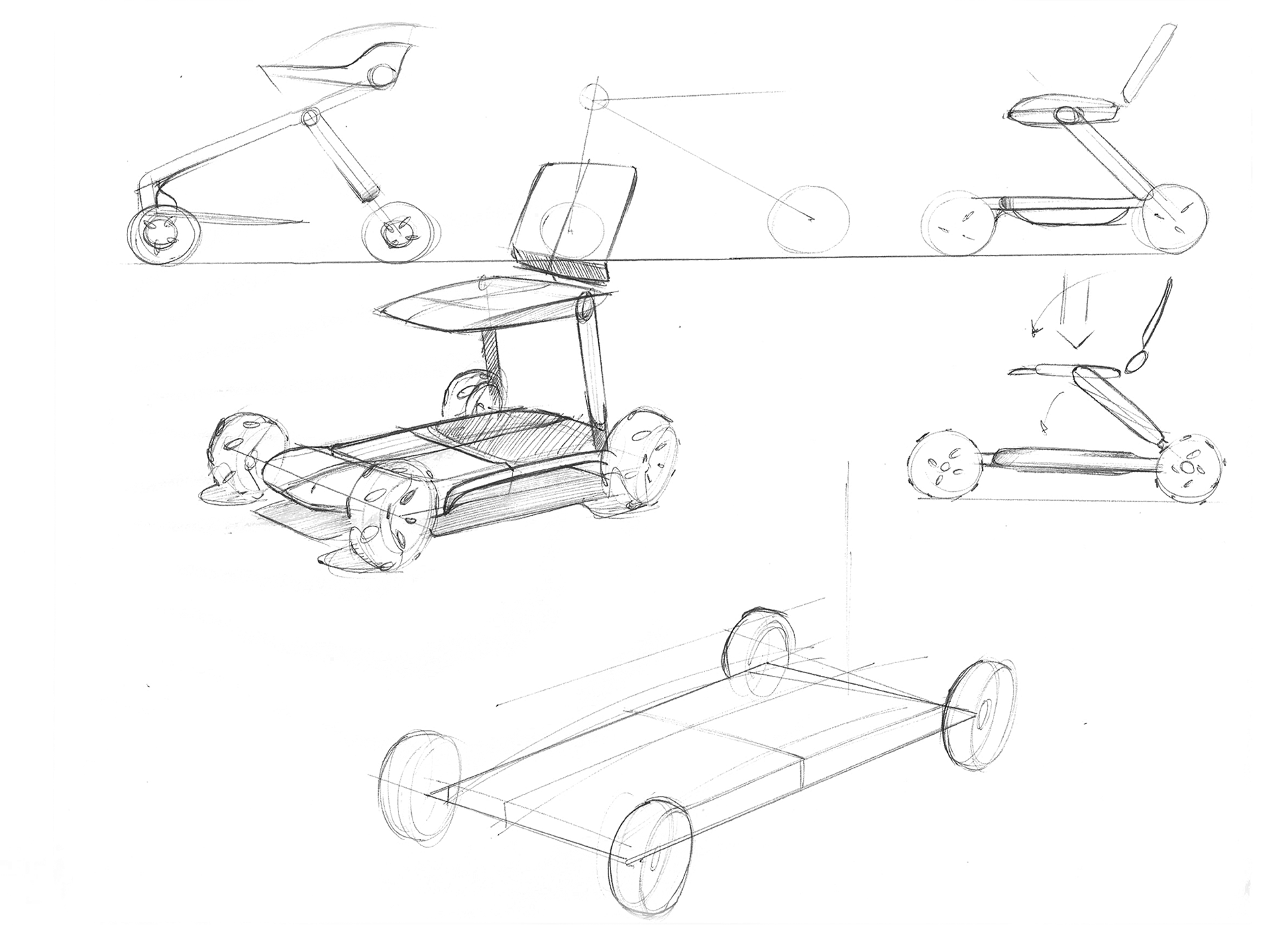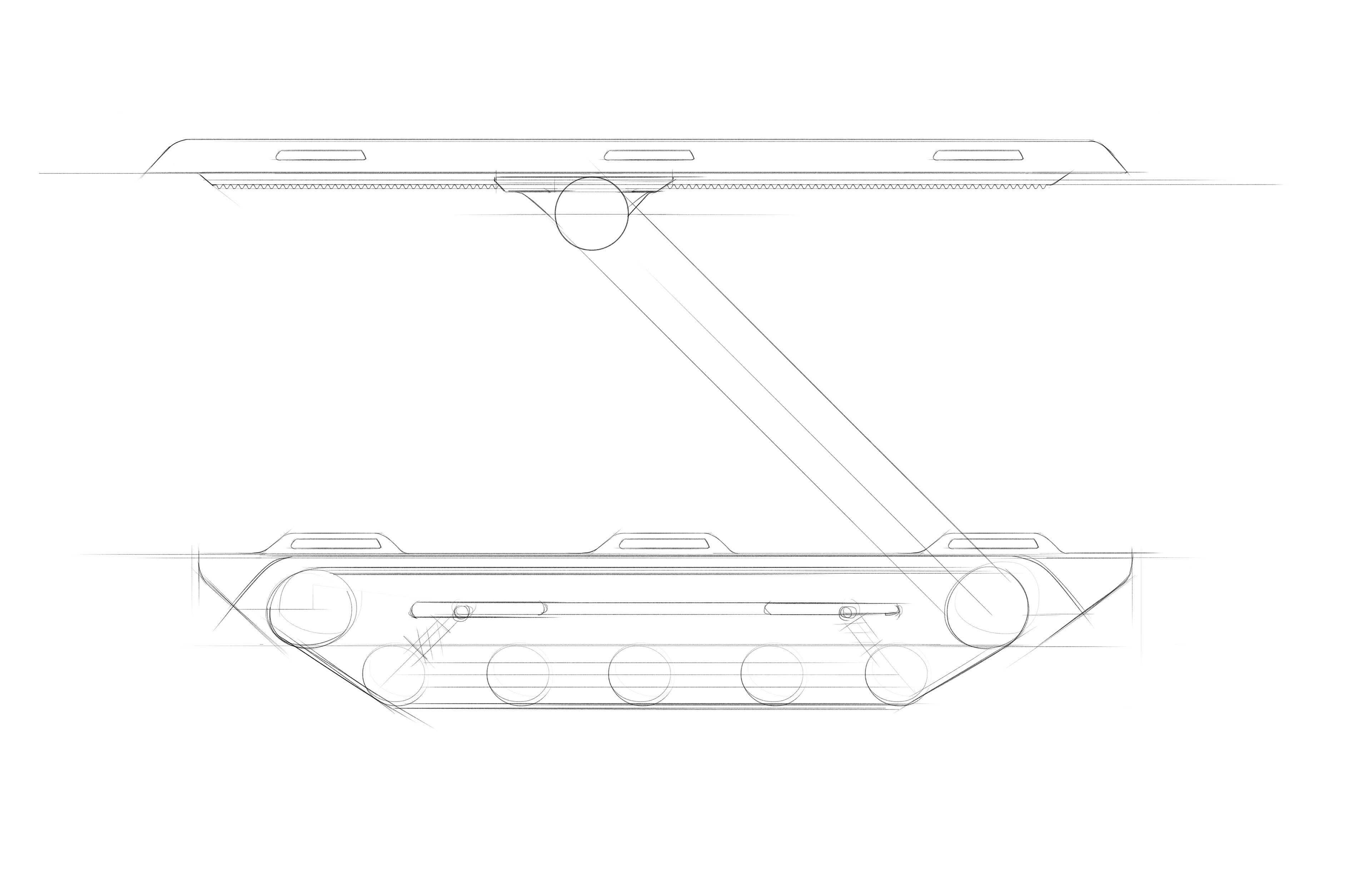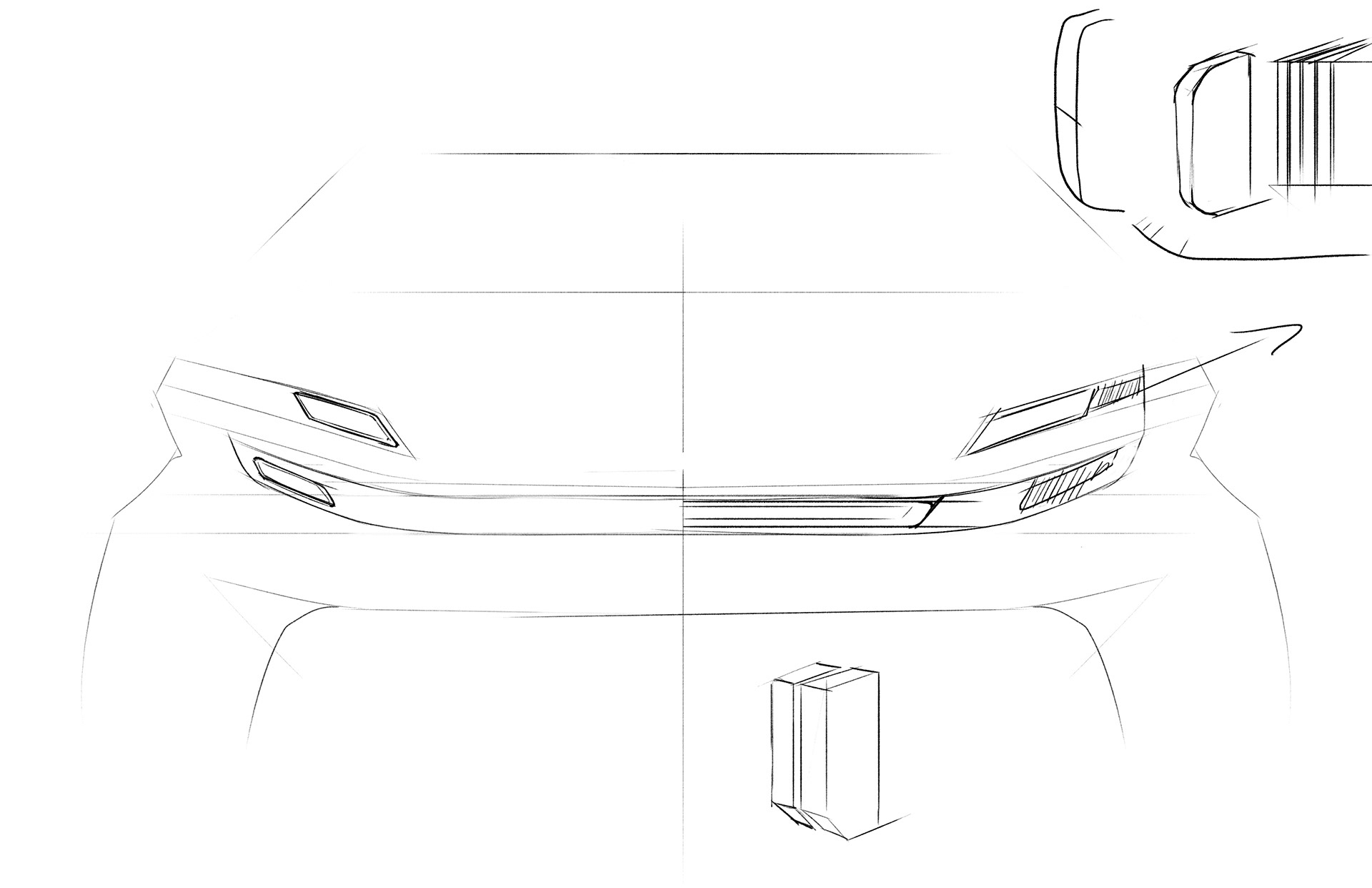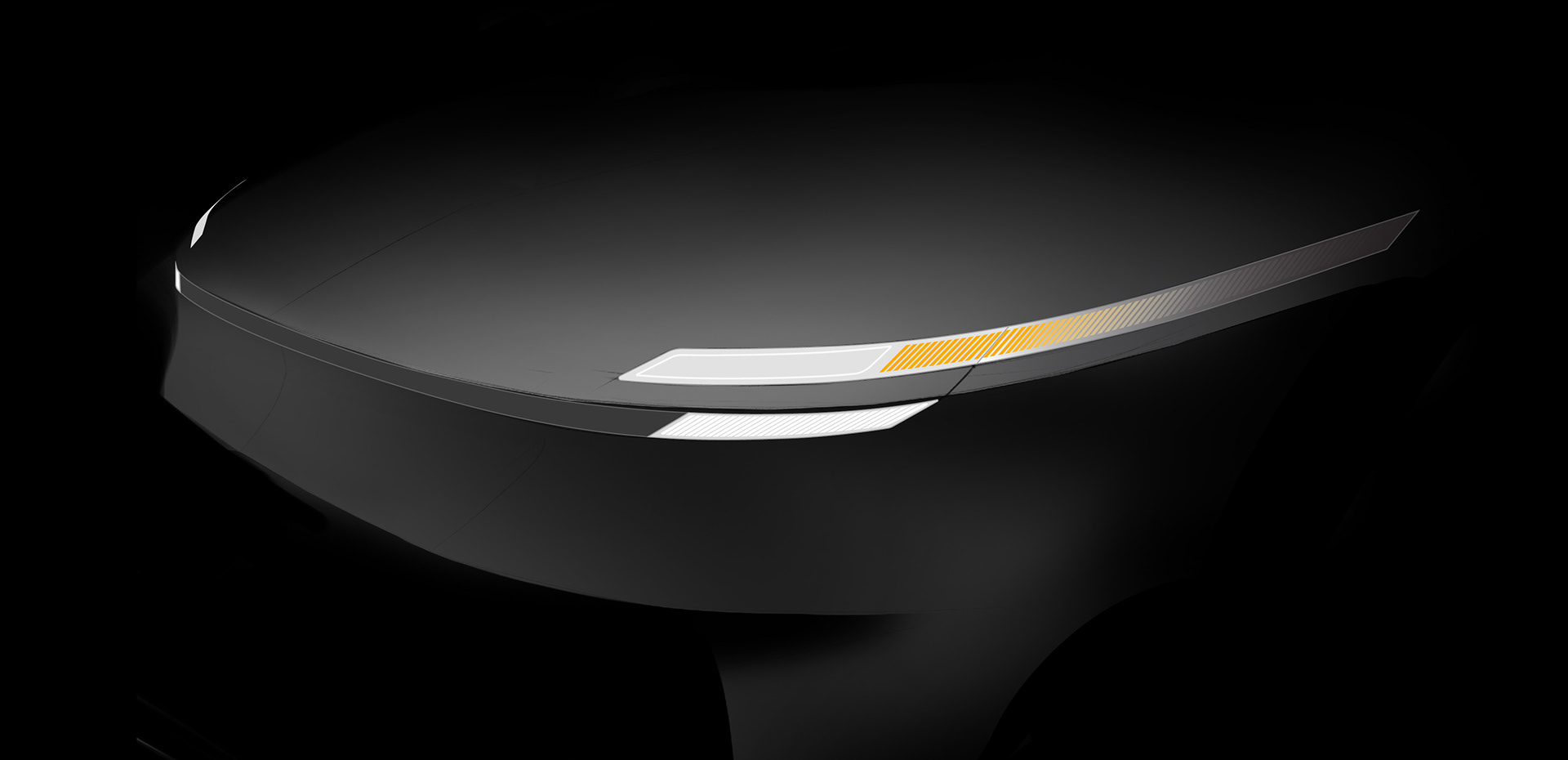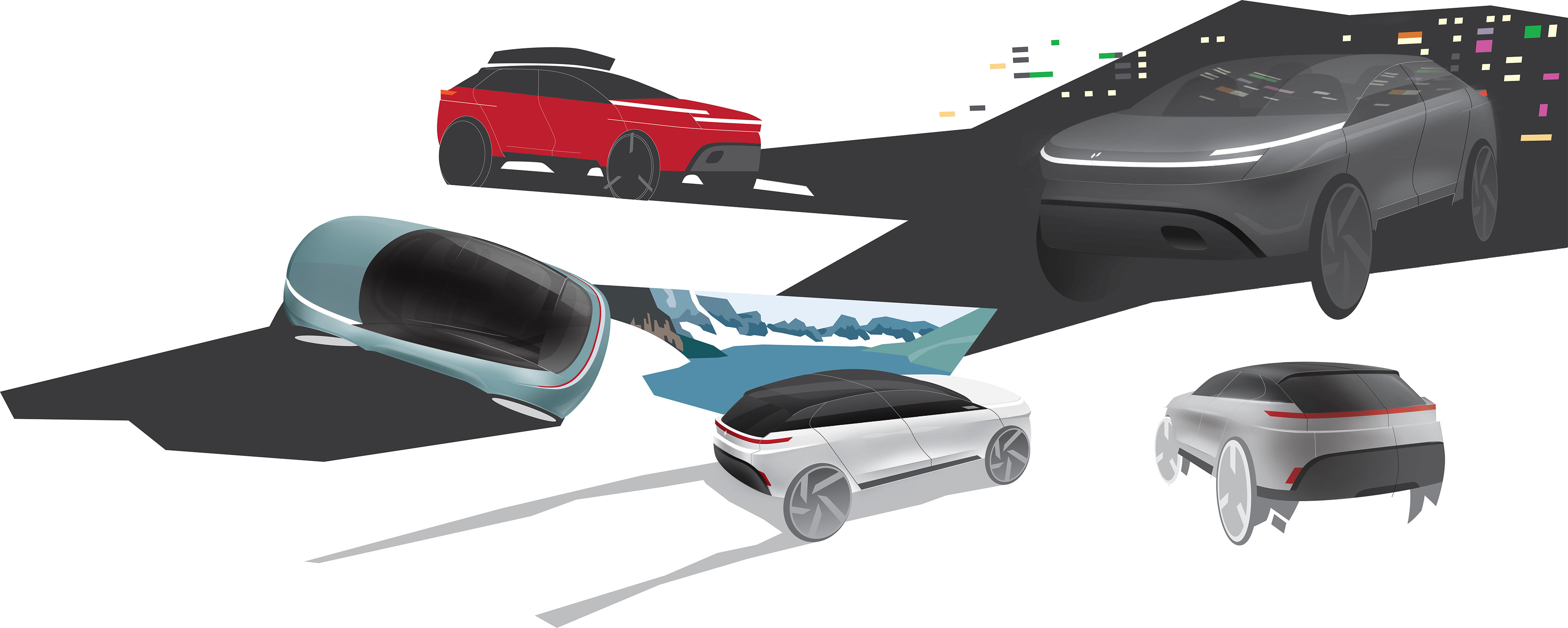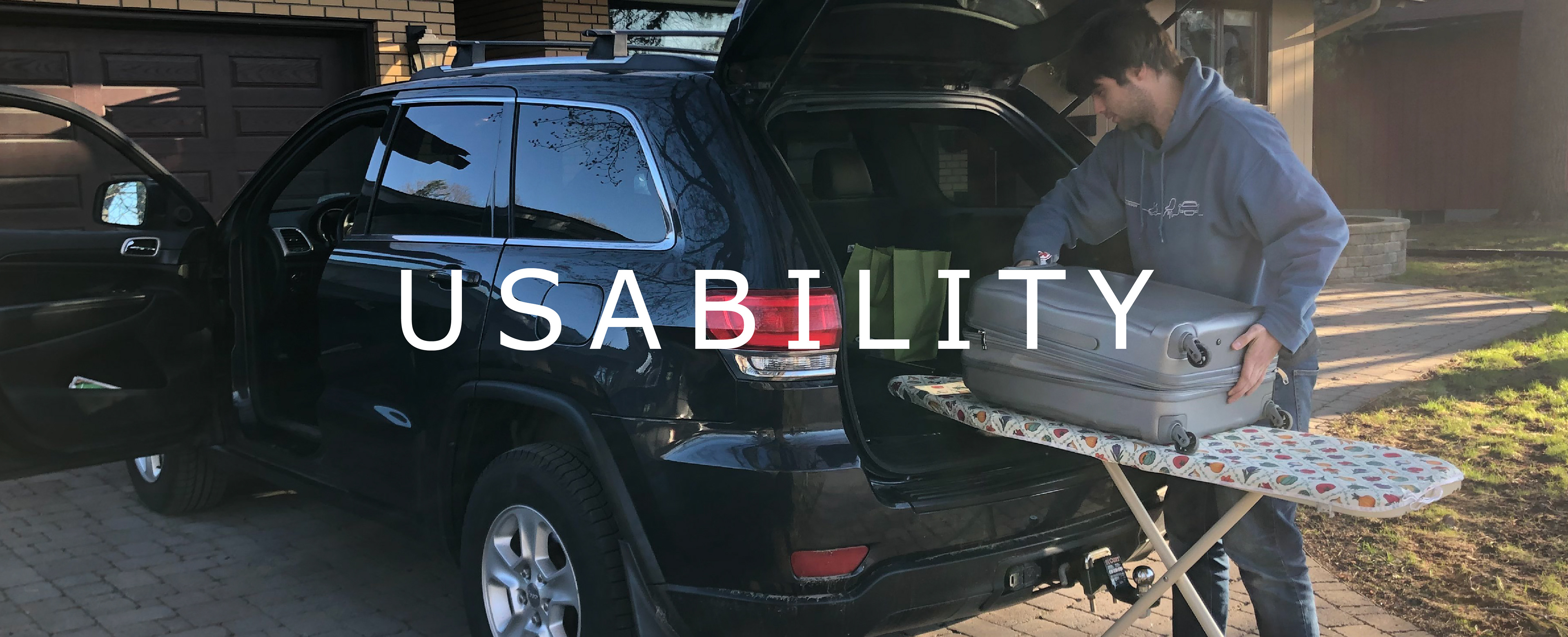 MICRO MOBILITY
In Canada, we welcome diversity. For that reason, Traction is made accessible with sliding doors that allow the vehicle to open in tight spaces; seats that turn out for ease of access; and an assistive device that can be used to aid with mobility and loading/unloading of the vehicle. This micro mobility device can be used as a personal caddy and offers assistance in seat transfers while being able to stow a wheelchair autonomously.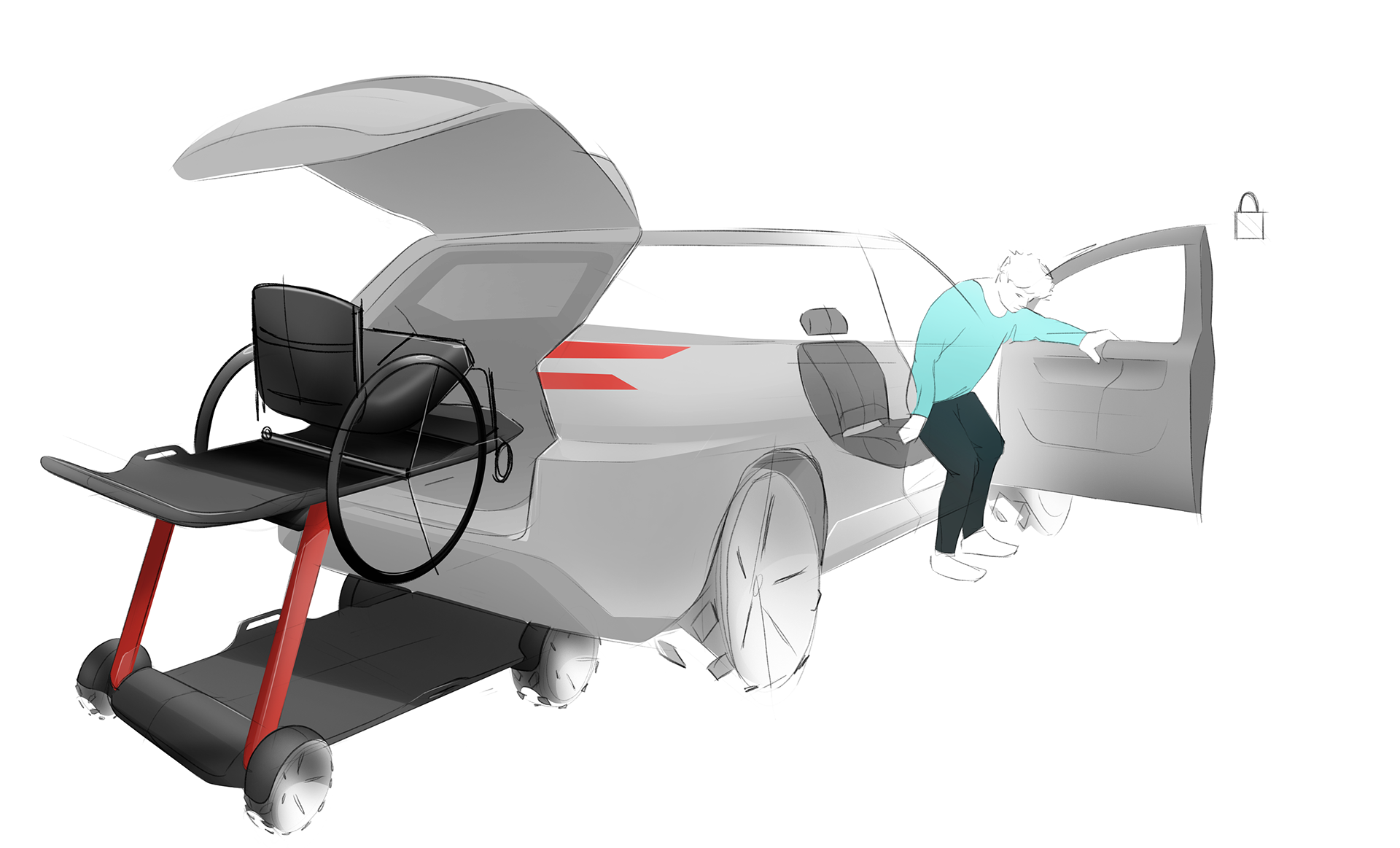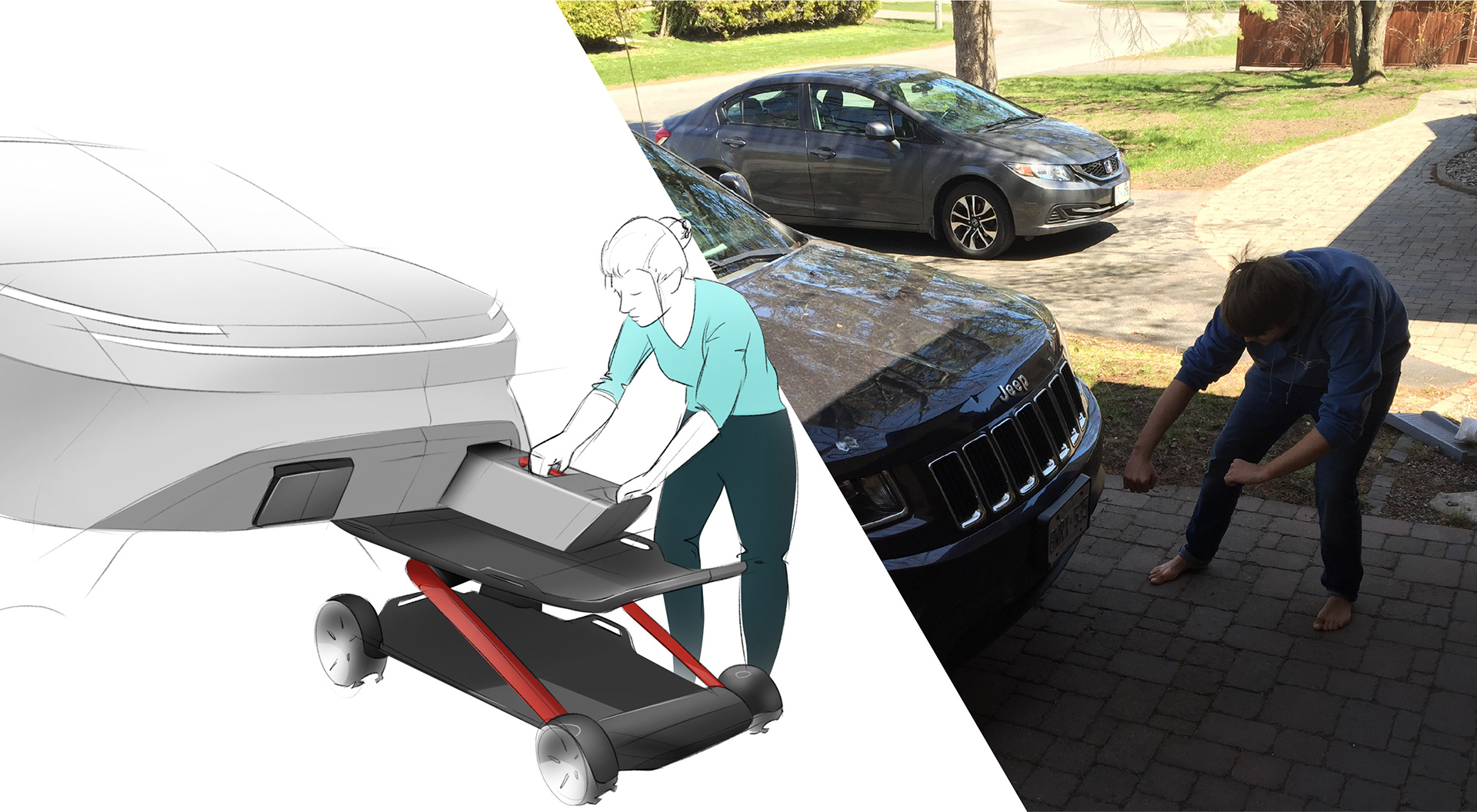 A MOBILE LIVING ROOM
We designed the interior cabin space of the car to be fully adaptable to the needs of its travelers. Autonomy removes focus from the road and allows the interior space to be used for work, hanging out and, most importantly, napping.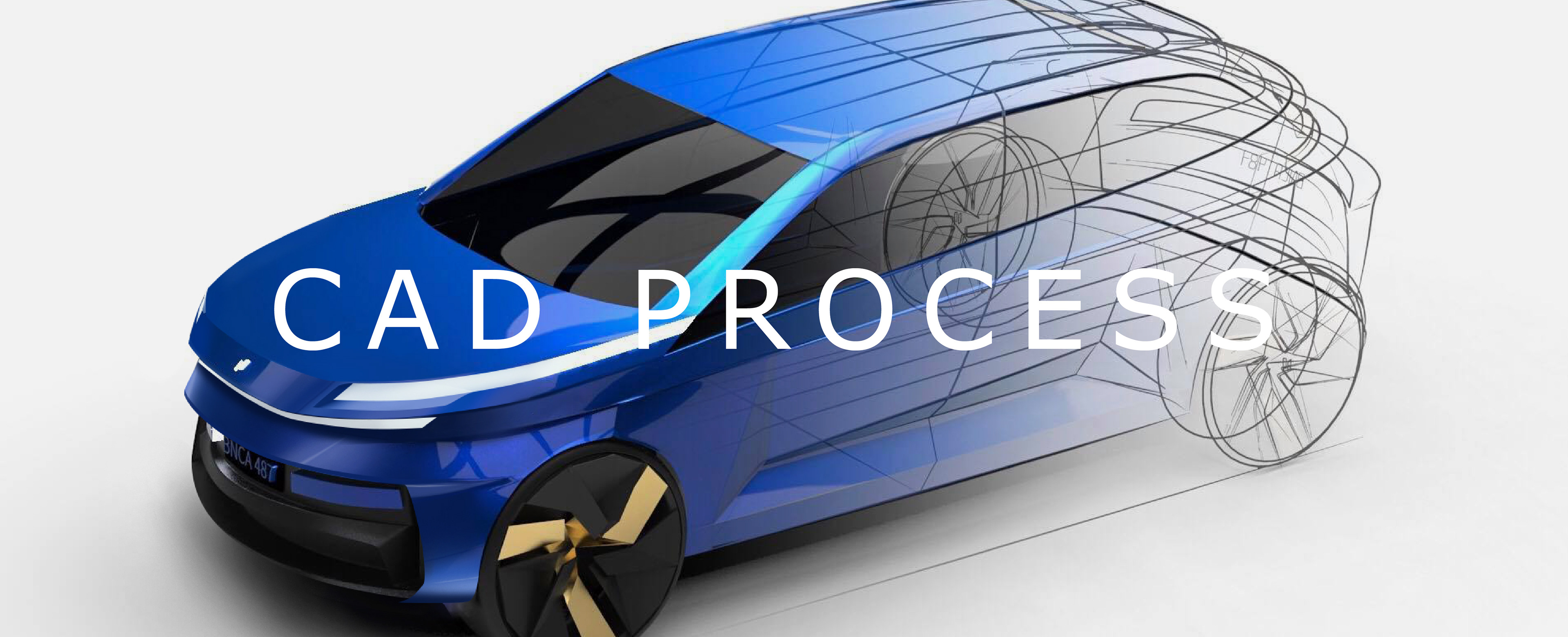 VR SKETCHING
Without access to any in person collaboration we had to go digital. Sketching in 3D space using Gravity Sketch on the Oculus Quest allowed Matthew and Mina to quickly create and edit forms in full scale. 
Jun and I were able to sketch over these concepts and as a group, quickly make decisions that would have otherwise taken days using traditional methods.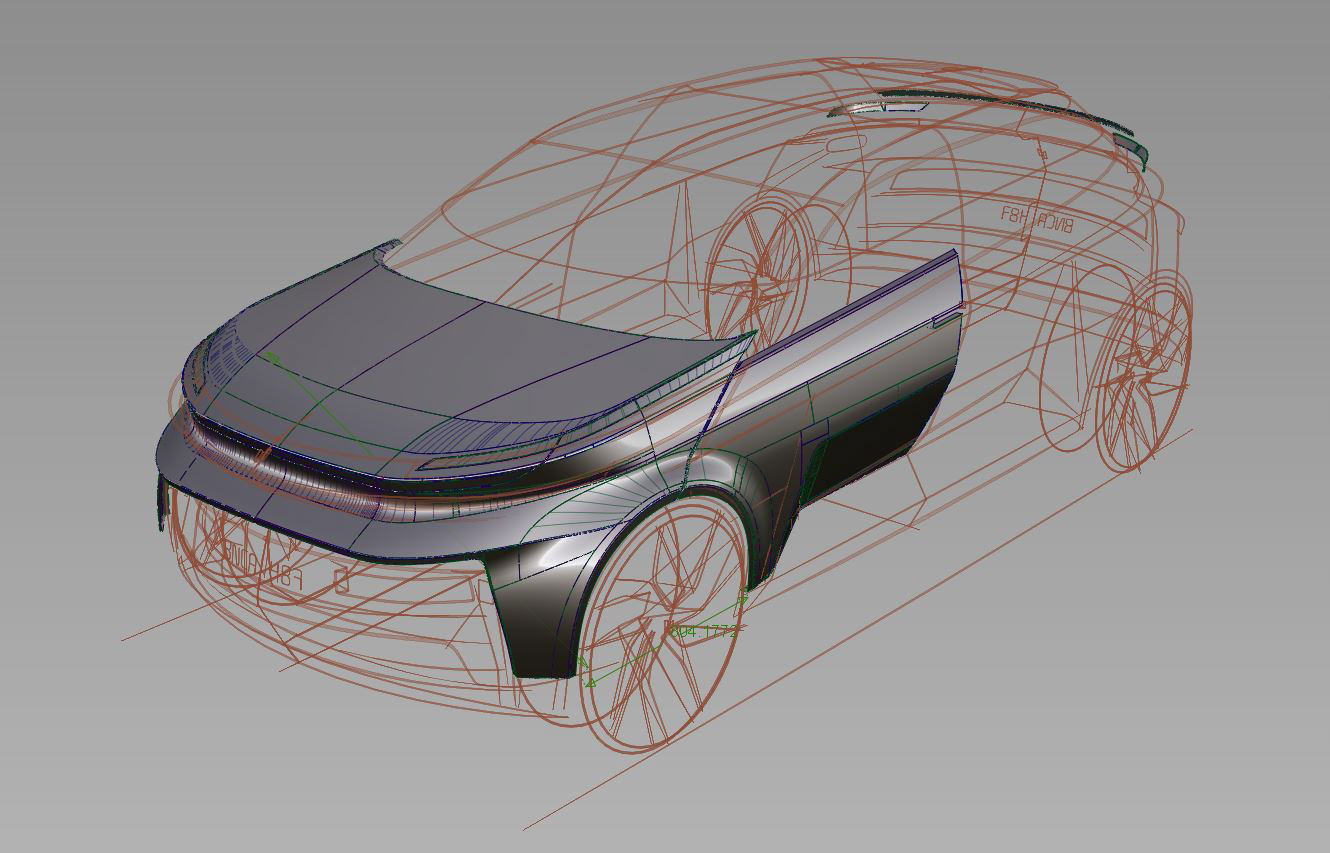 DIGITAL SCULPTING
In Autodesk's Alias I was able to import our wire frame from Gravity Sketch and build surfaces using the wire frame as a guide. Being completely new to the software, this approach helped to guide me along the process and deliver a detailed, curvature continuous NURBS model.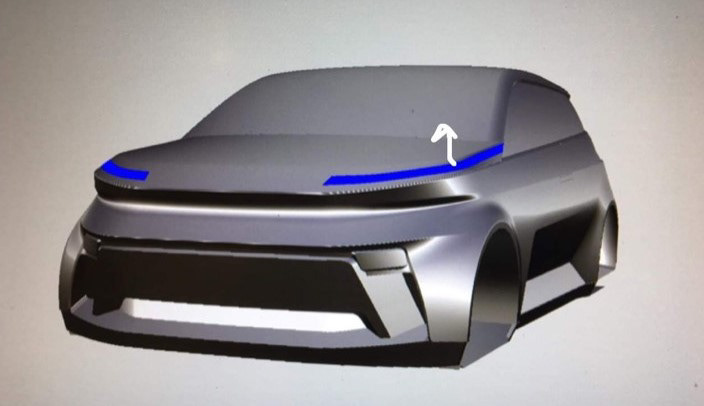 COMMUNICATION
One of the most valuable outcomes of this project was learning to communicate ideas effectively and quickly. These lines and arrows over the model show the quick and dirty usefulness that can be achieved by finger painting with an iPhone over Facebook Messenger.
CURVATURE CONTINUITY
Alias allowed me to create seamless surfaces that flow into each other with G2 continuity. Analysis tools like zebra stripes and curvature identifiers let me control the reflections to a high fidelity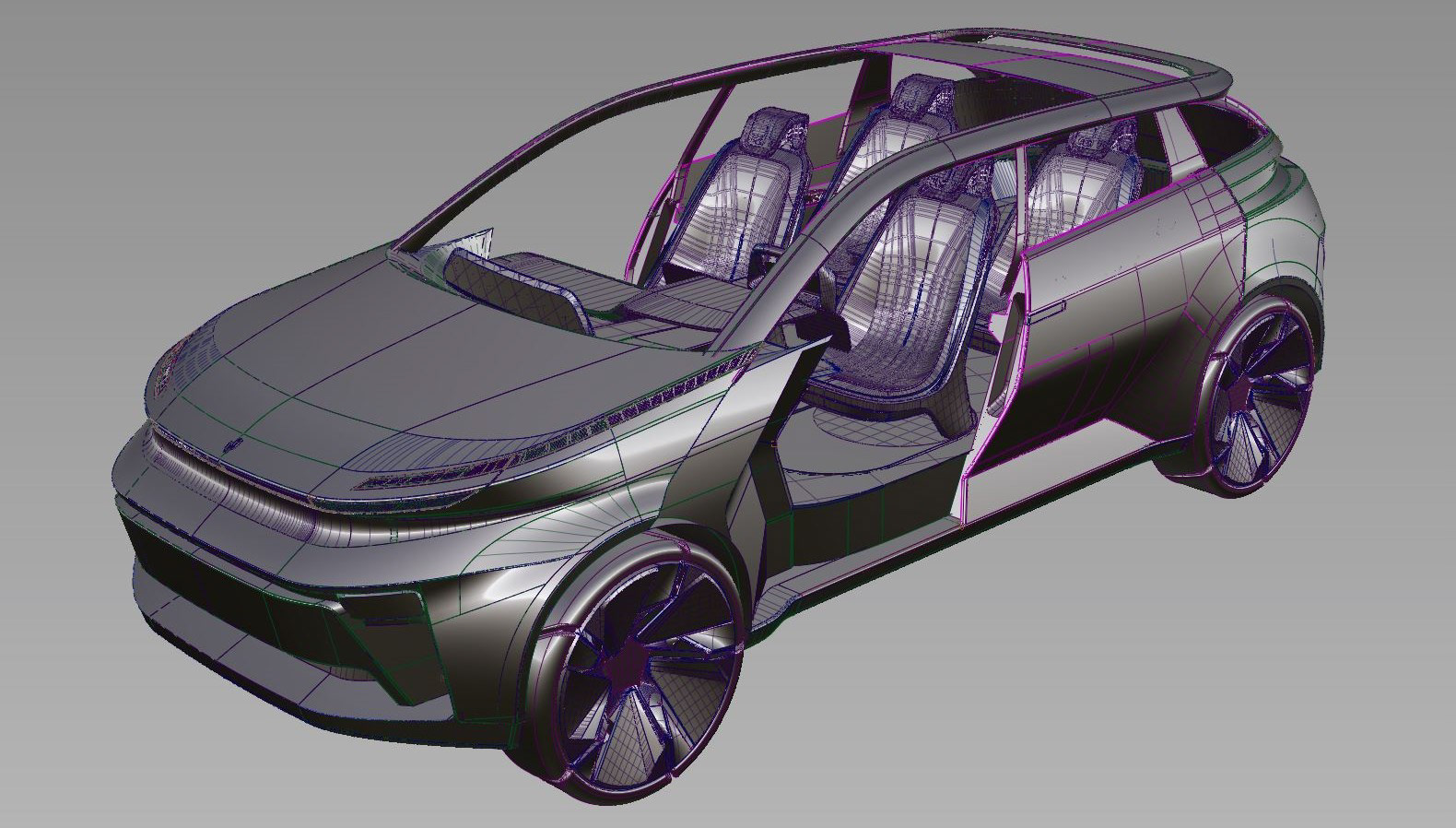 COMBINING INTERIOR AND EXTERIOR
The interior was modeled by Mina in Rhino to fit the volume of the exterior. I built off these surfaces to fill in any gaps and remodeled interior details like the door panels for our virtual unveiling at CES 2021.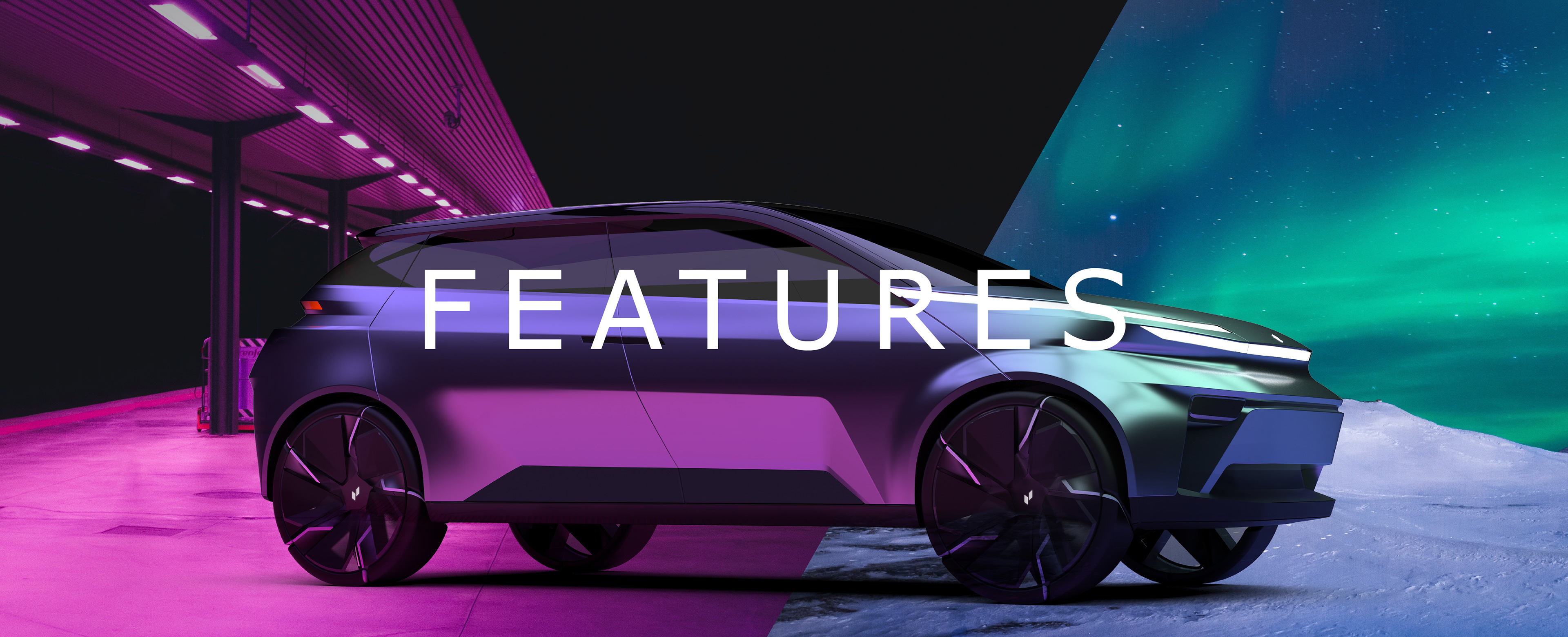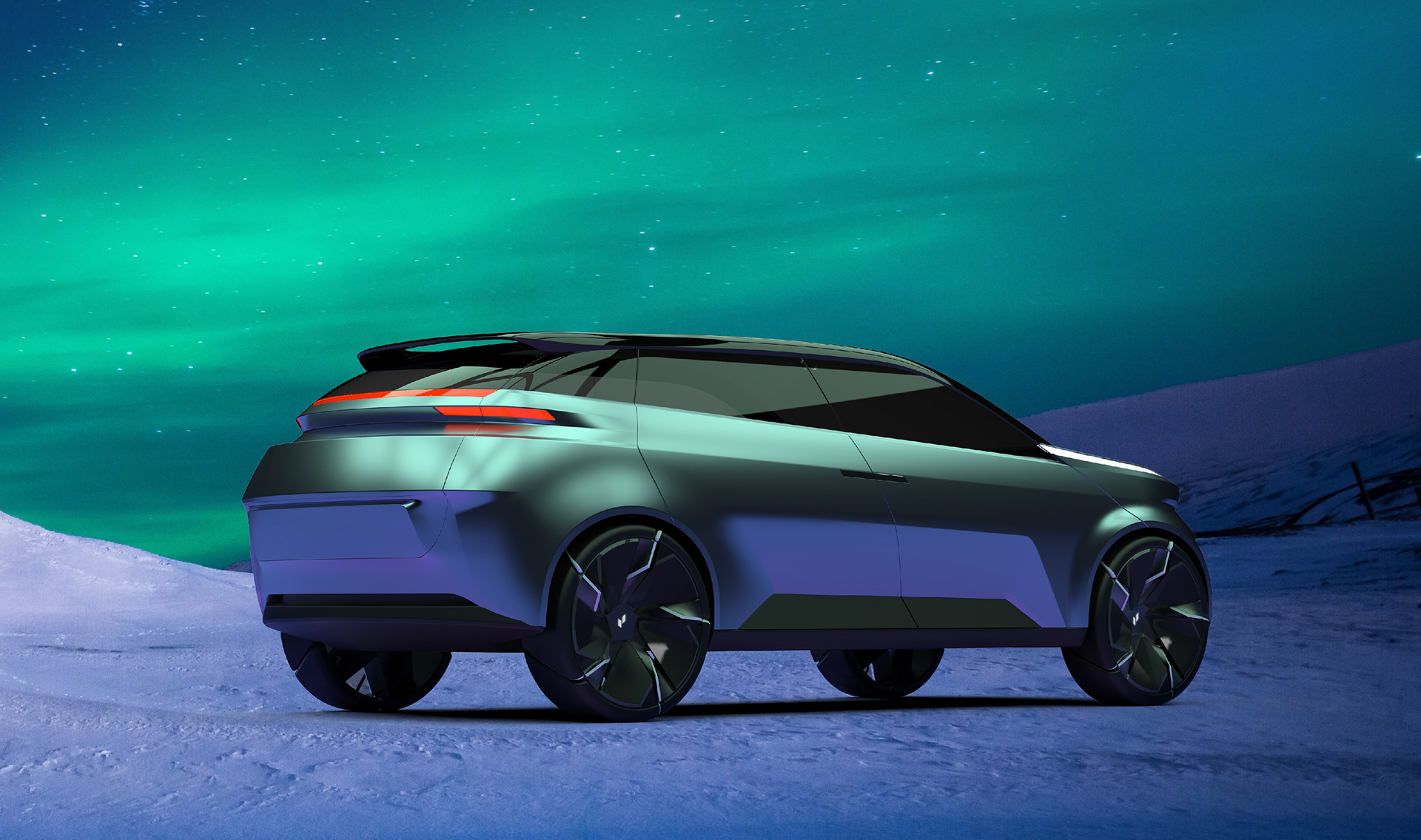 CARVED AND CHISELED
The vehicle's tectonic form takes inspiration from the ubiquitous ice and rock formations that make up the Canadian landscape from coast to coast. A dramatic slope is created where the greenhouse shears in opposition to the body, and the large haunches allude to that of a polar bear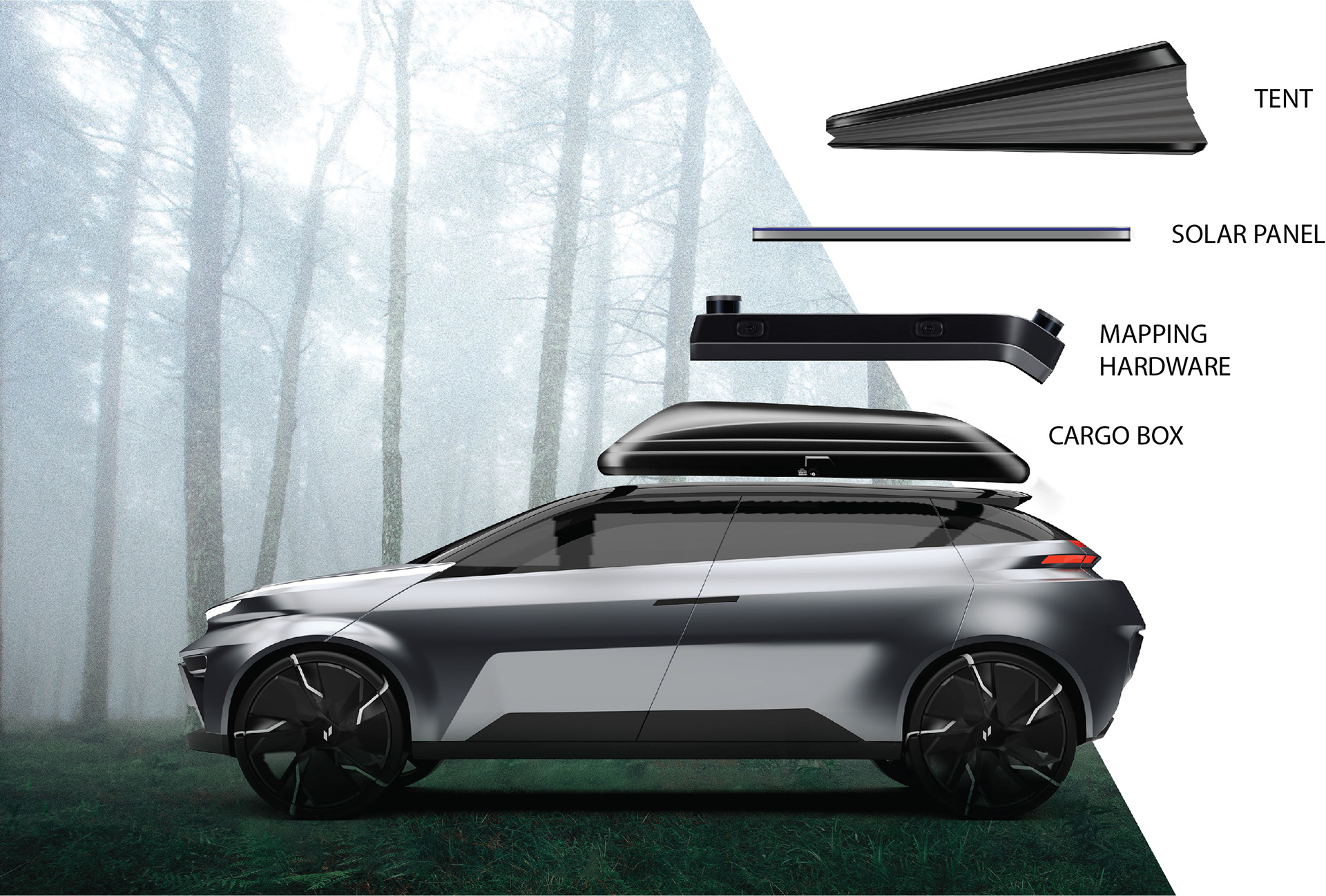 SHARED PLATFORM
Designed as a platform for a shared economy, Traction reduces traffic, expenses and maintenance associated with ownership—at no cost to individuality. 
Swappable roof modules give users the freedom to go and keep going where they need to with their ideal version of the vehicle. Fingerprint sensors on the steering wheel allow the vehicle to remember each driver's preferred settings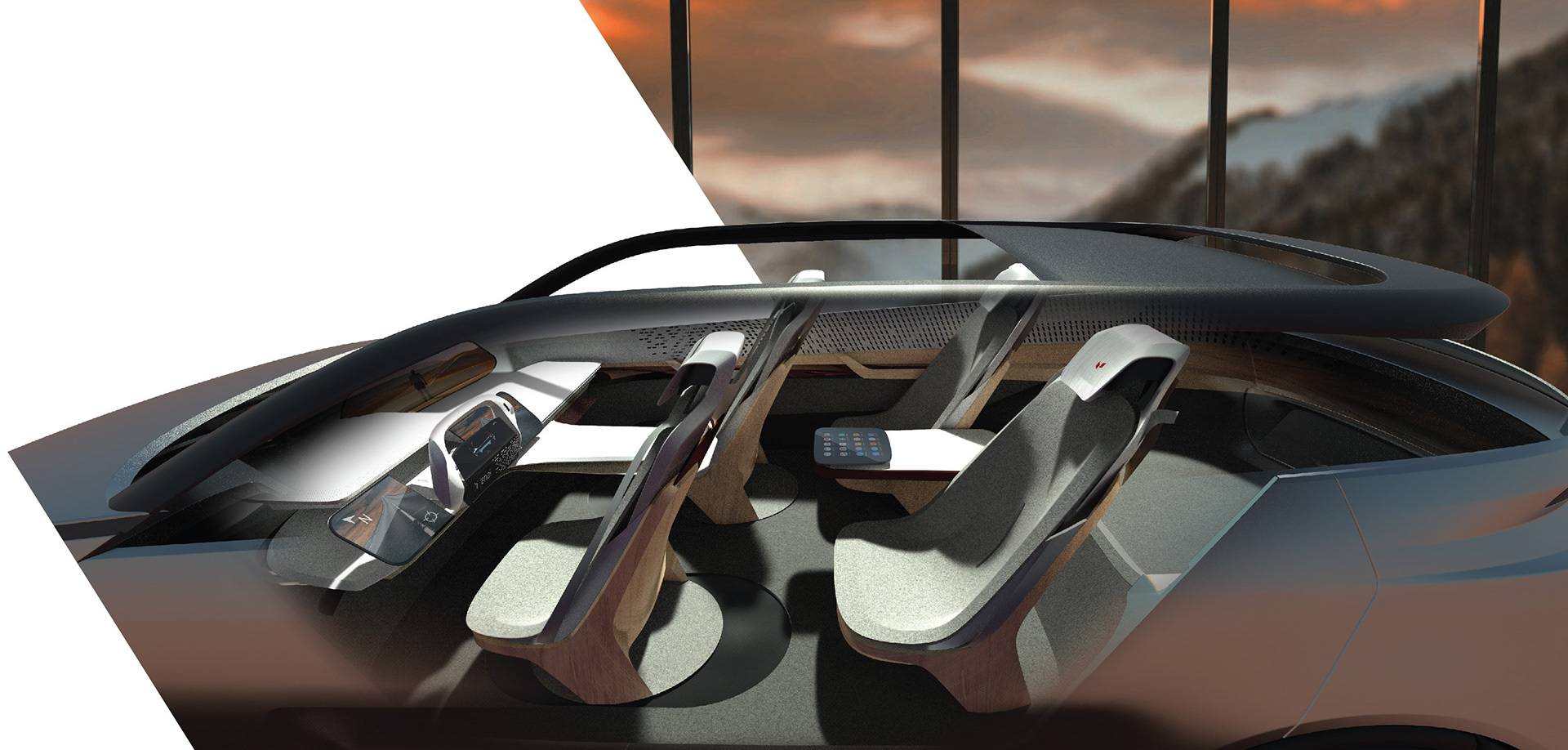 ENVIRONMENTALLY FRIENDLY COMFORT
We chose specific interior materials to reduce the environmental impact of the vehicle. The materials are mostly reclaimed or organic with chosen manufacturing techniques that can reduce inefficiencies and waste in production.
The build of the interior is lightweight so that energy consumption remains low and range can be extended. The choice of colour, material and finish make the interior spacious, comfortable and familiar.