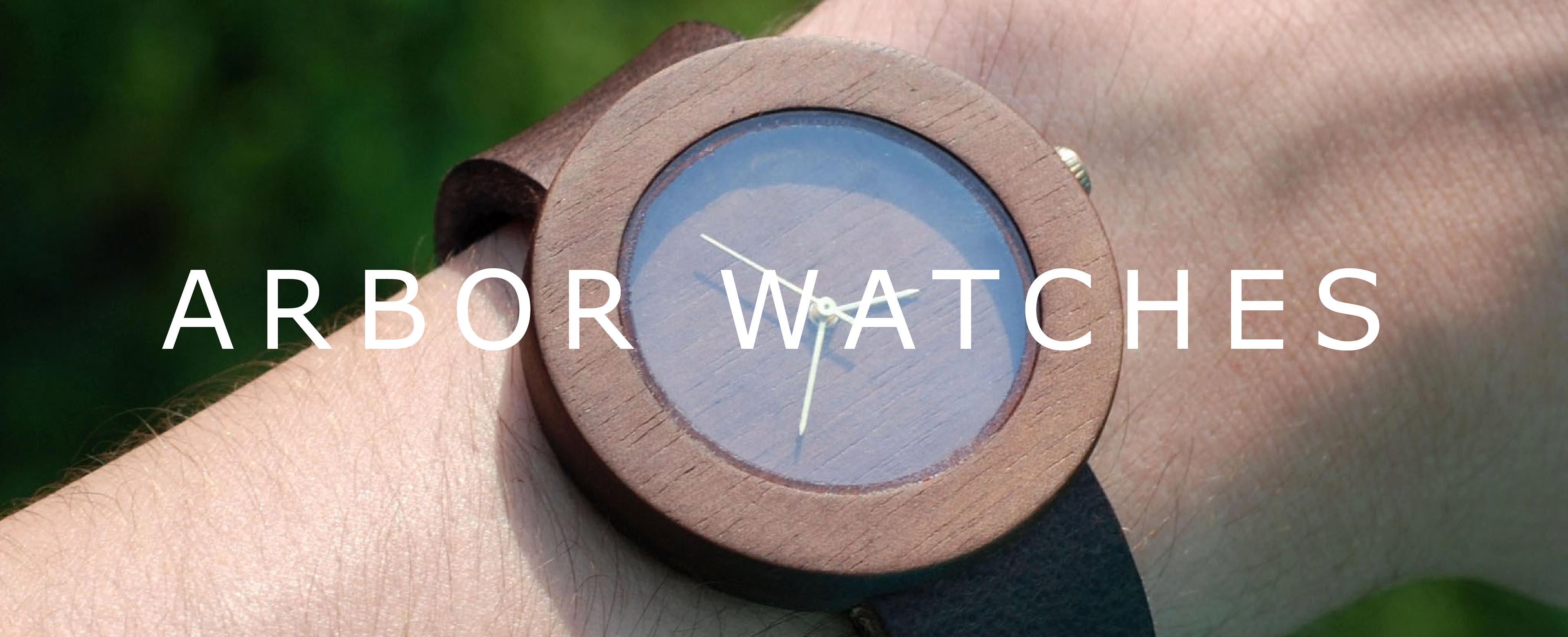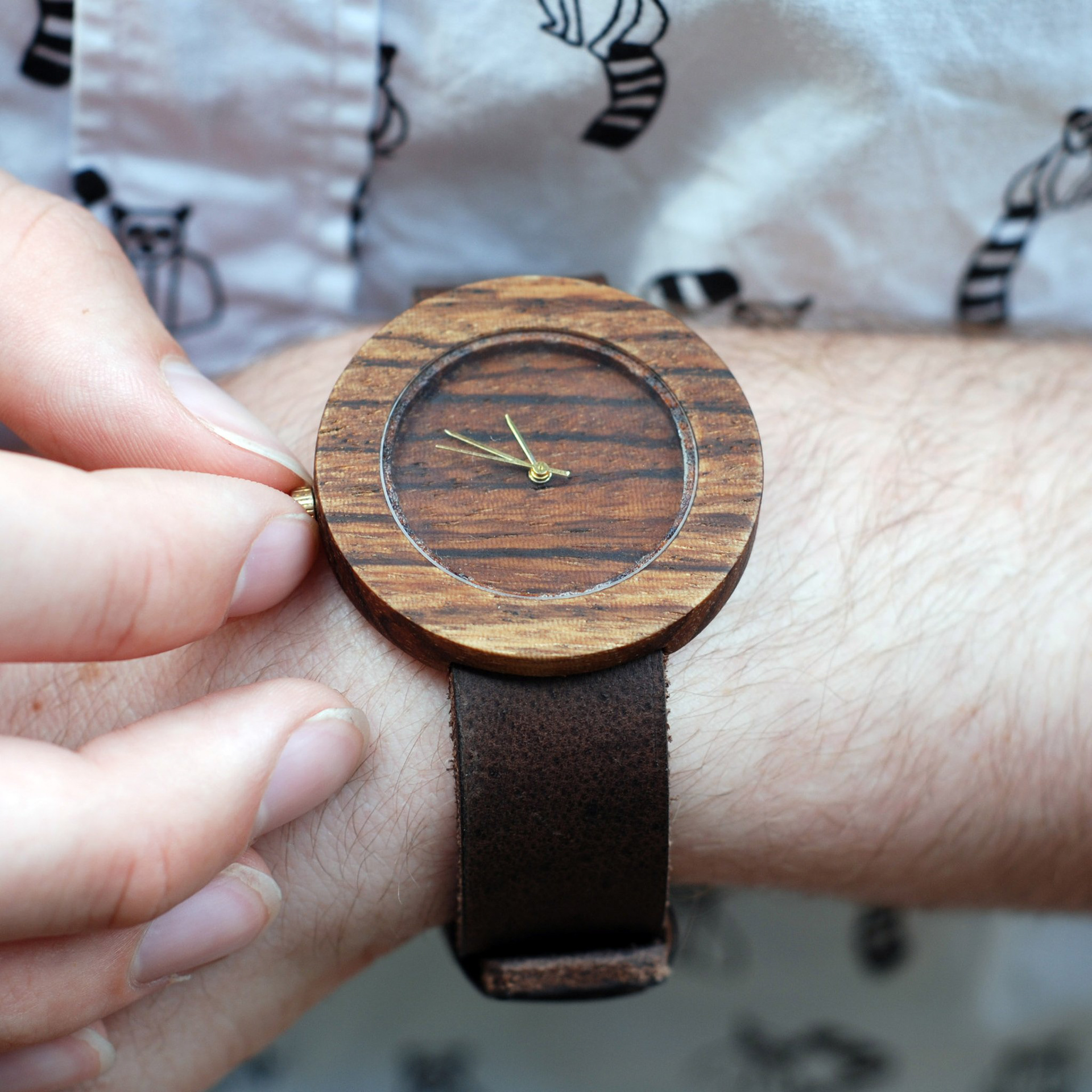 Minimal wood watches made for my company "Arbor Watches"
This project documents the prototypes and methods used to develop watches for my limited production run. CNC machining, 3D printing and other production tools were used to develop and produce these watches
Designed for individuals seeking a touch of the analog in a digital world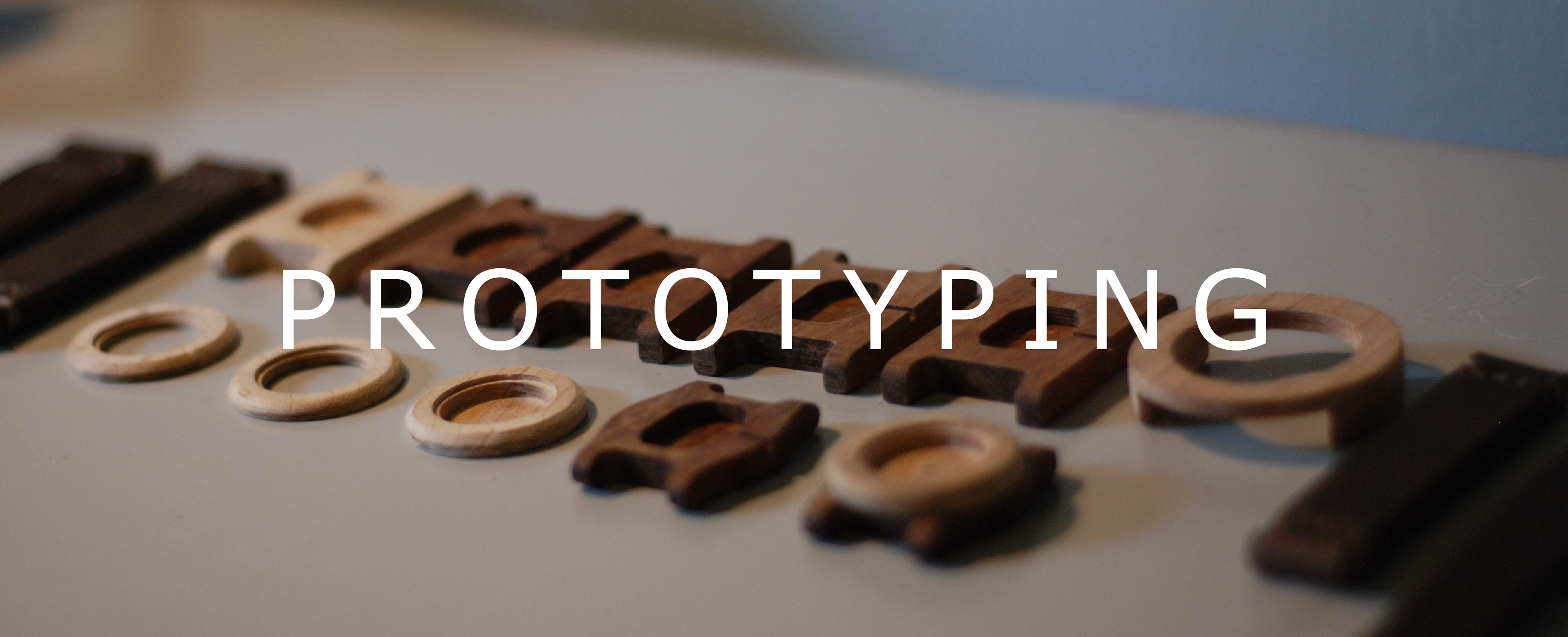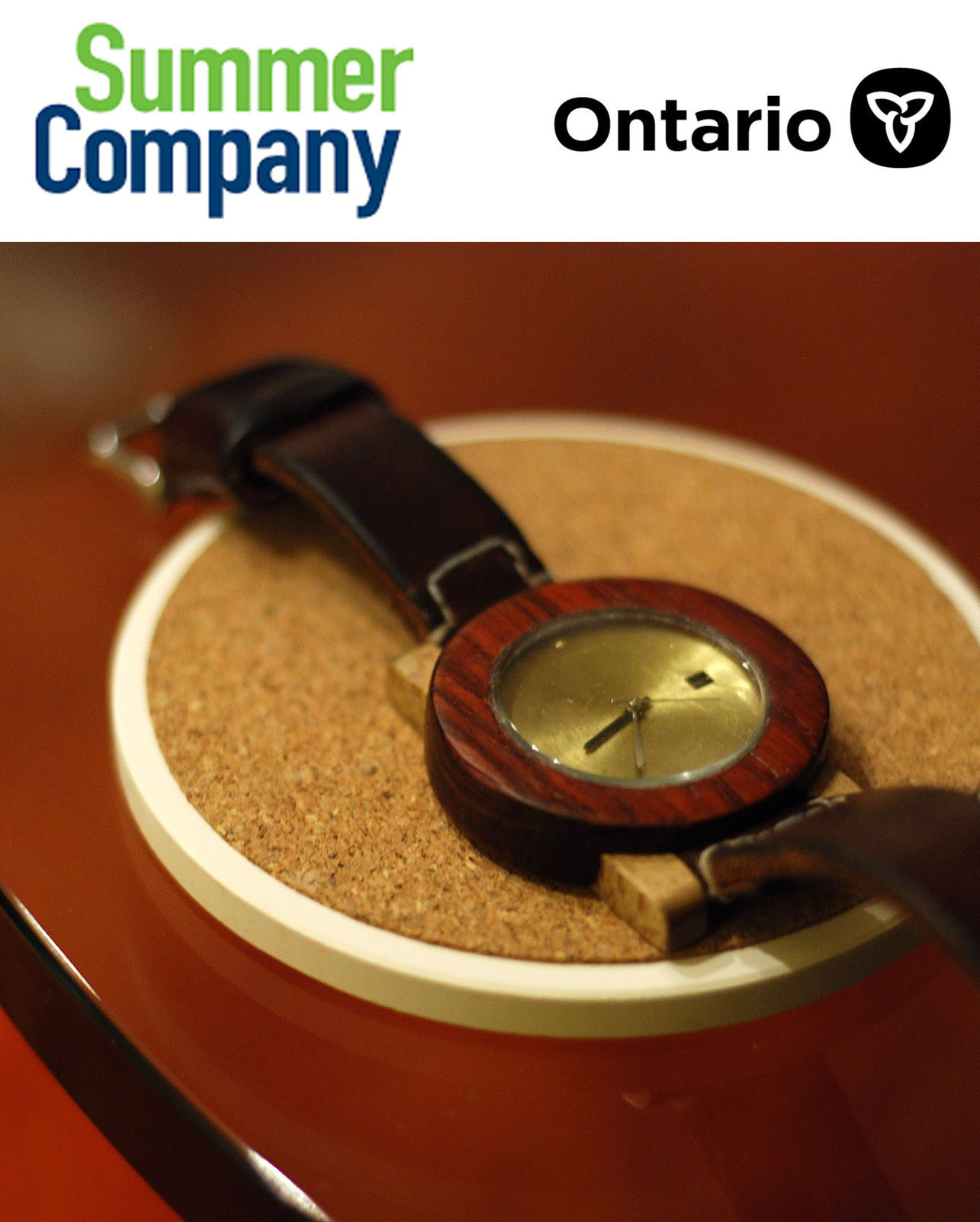 SUMMER COMPANY PROGRAM
The first prototype was created by hand two years before I started Industrial Design. I wanted a minimally designed wooden watch that reflected the beauty of natural grain
That first watch prototype allowed me to pitch the idea for "Arbor Watches" to Invest Ottawa as part of the Summer Company program of Ontario. As part of the program I received entrepreneurial mentorship and $3,000 in startup funding as well as access to a desktop CNC machine from Carleton University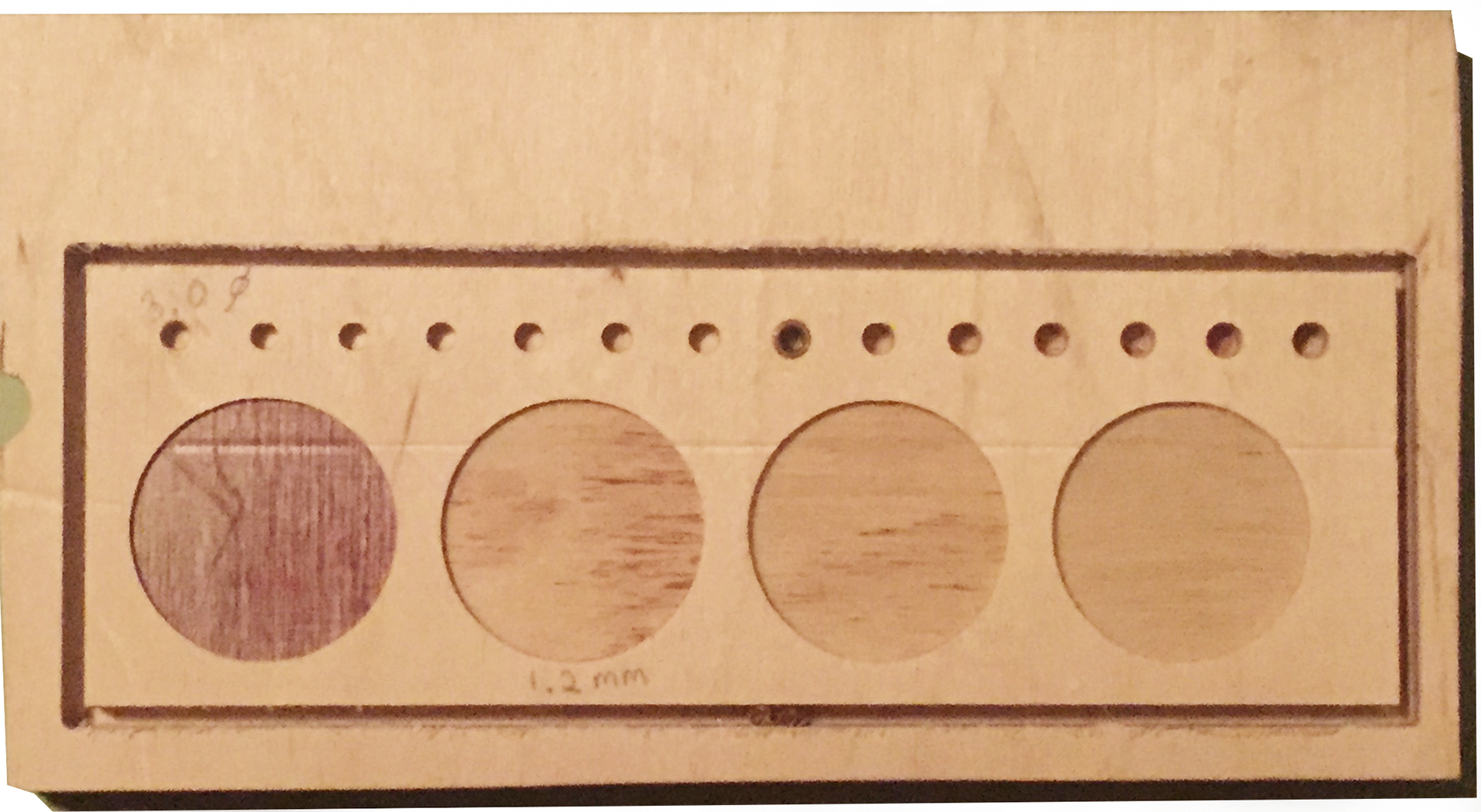 CNC TEST FIT
This piece of plywood was used as a test fit for the threaded inserts and crystals that I had sourced for the watches.

Different hole sizes and depths were tested for best fit and compression for the components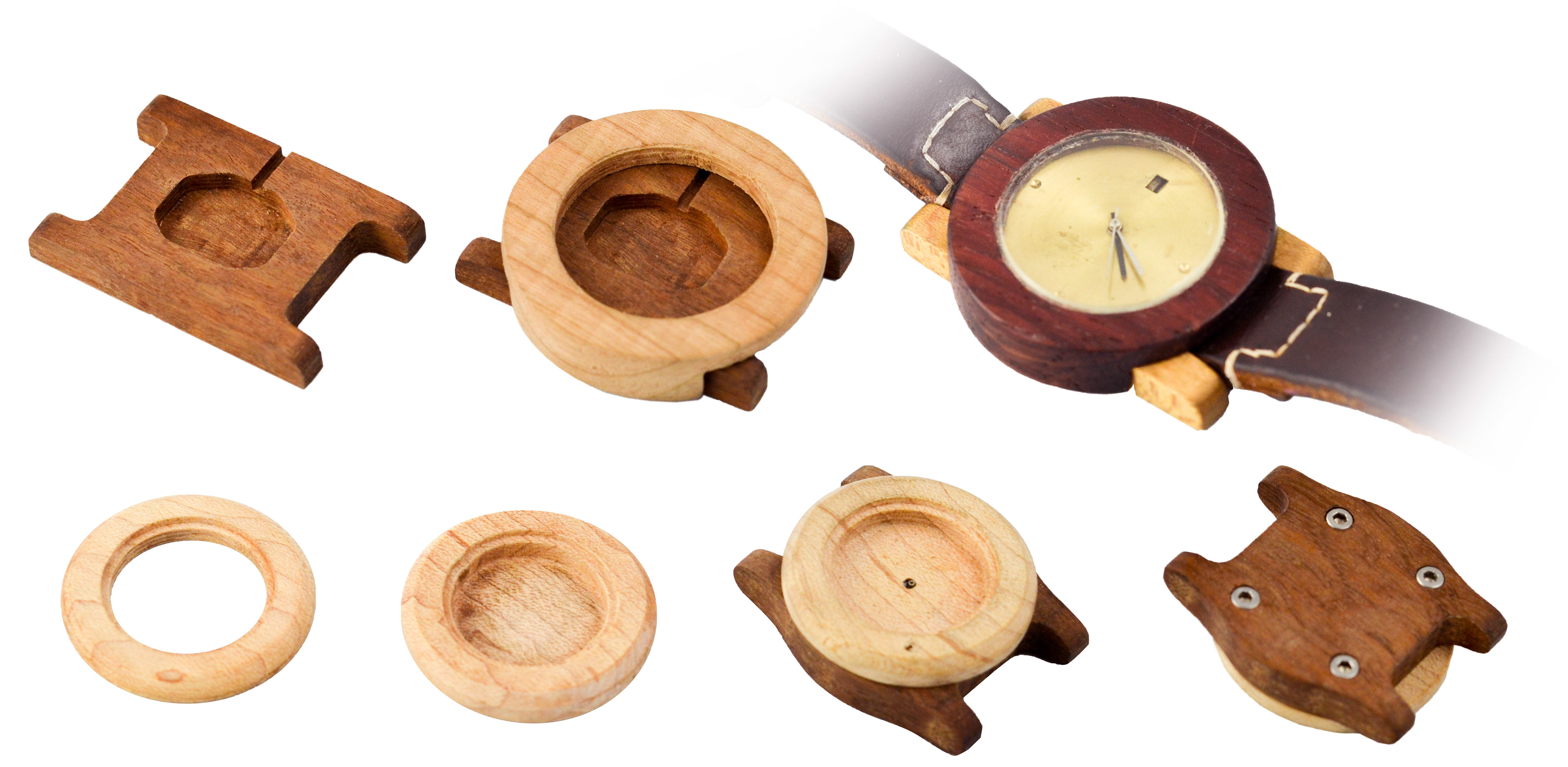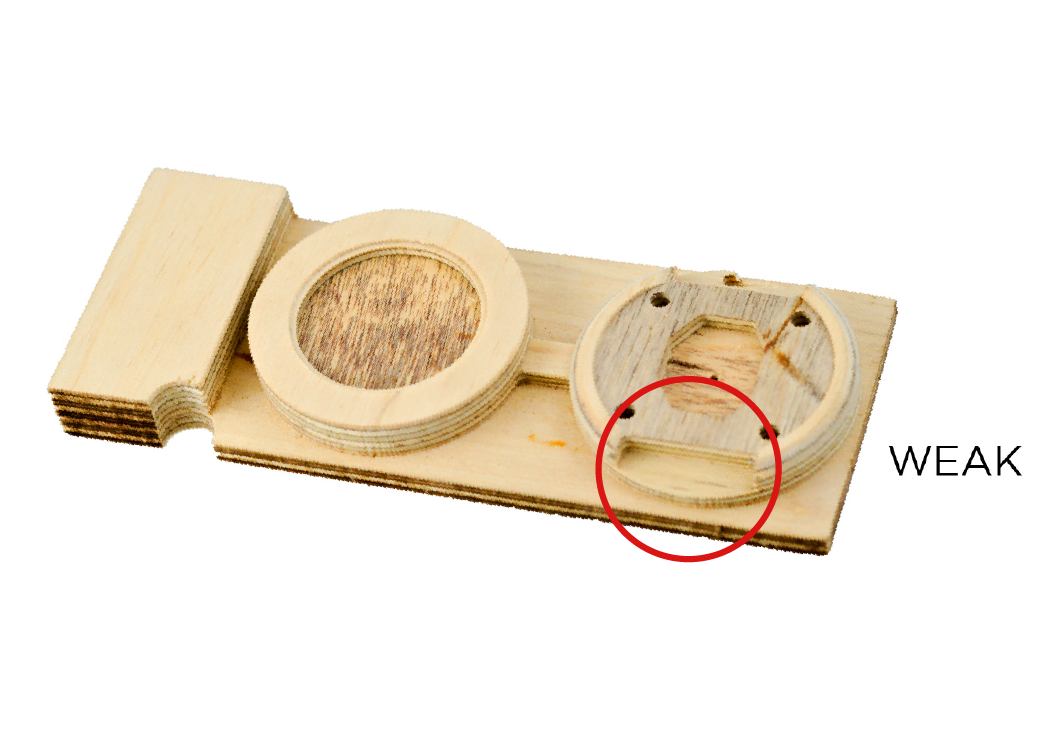 A NEW DESIGN
I started looking into how I could make a super minimalist circle design with just one piece of wood. I had to find a way to house the watch movement and attach the strap. Using traditional spring pins in wood is not a good solution as the wood is not strong enough to support the tension on the strap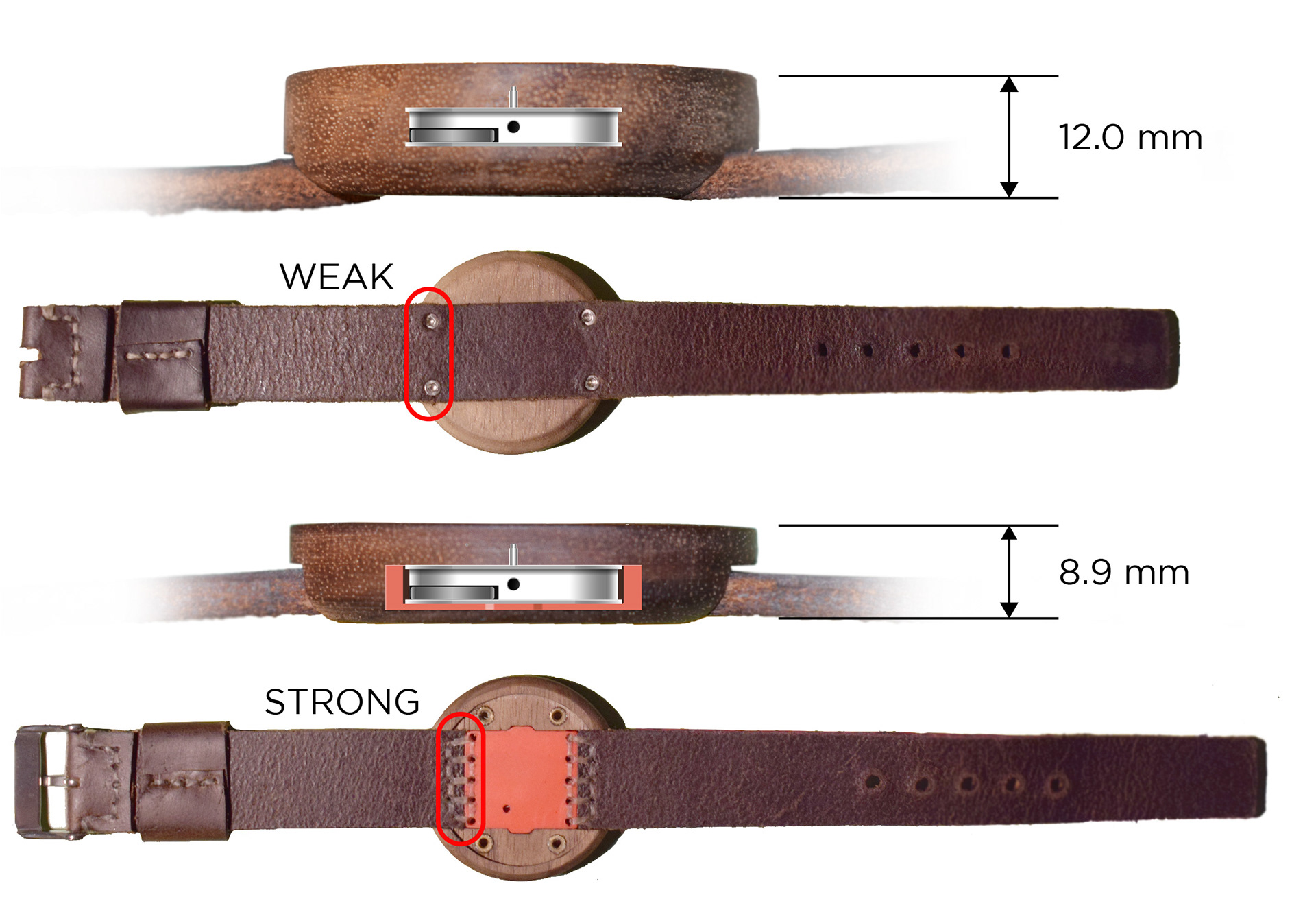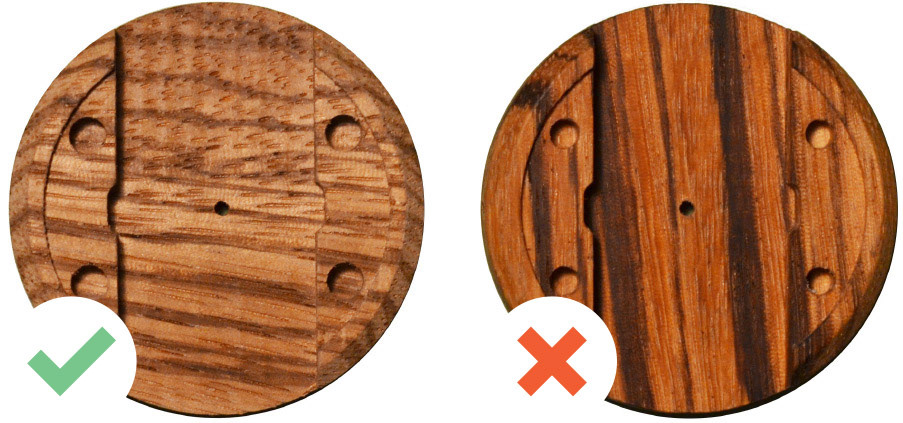 GRAIN DIRECTION
The grain of the watch is horizontally aligned to provide
strength and prevent the watch from snapping. This is
because the thinnest section is above the strap and so the
grain must run perpendicular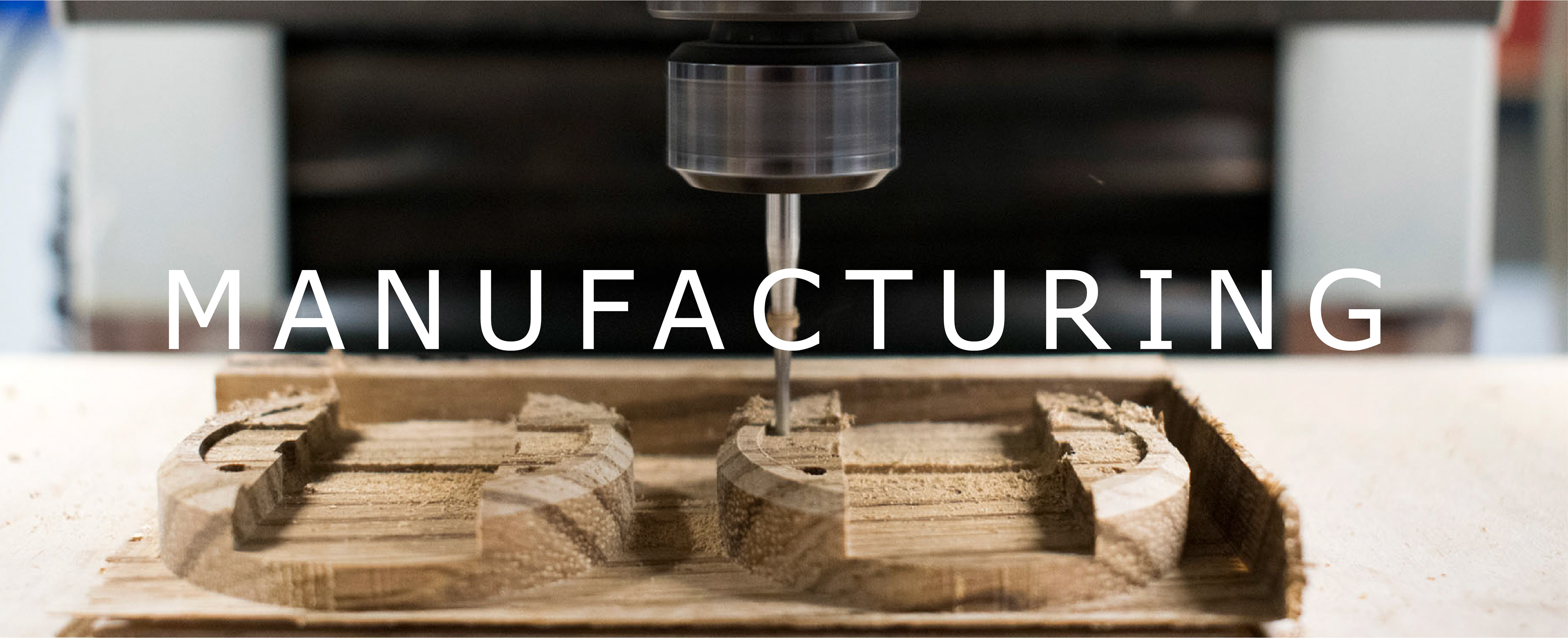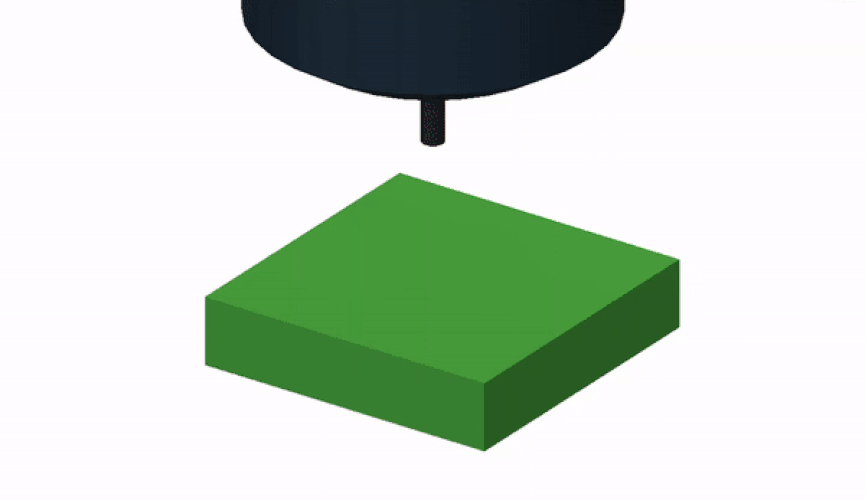 Using Fusion 360 I developed the tool paths needed to test different watch designs and finalize the G Code for my small production run of watches. A jig in the build plate lets me anchor the watch down to a precise position to machine the top side after the bottom is machined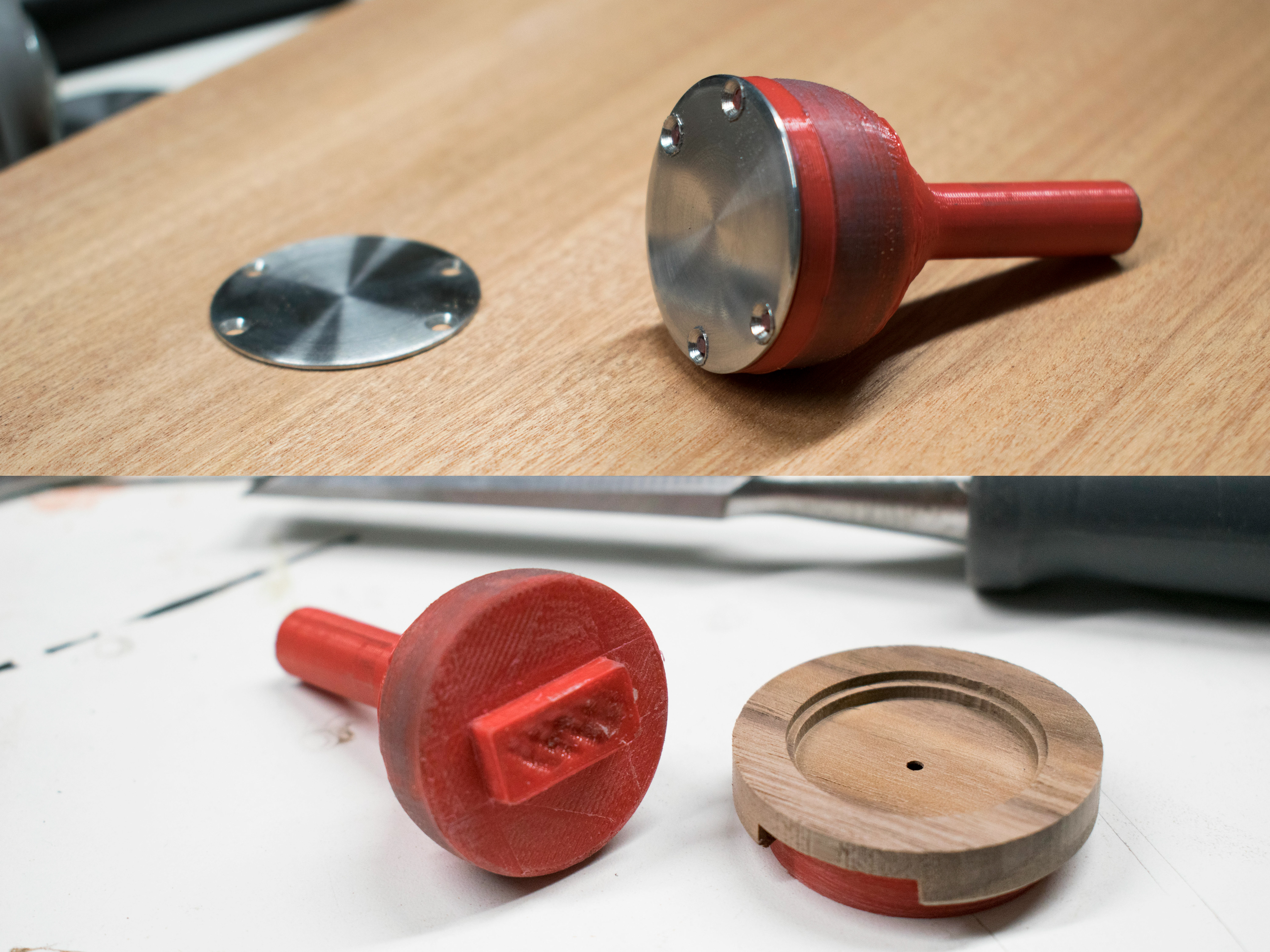 CUSTOM FINISHING TOOLS
A two part 3D printed fixture was designed to sand and polish the cases and stainless steel back plates of the watches using a drill press. This creates smooth surfaces and a dialed finish on the back plates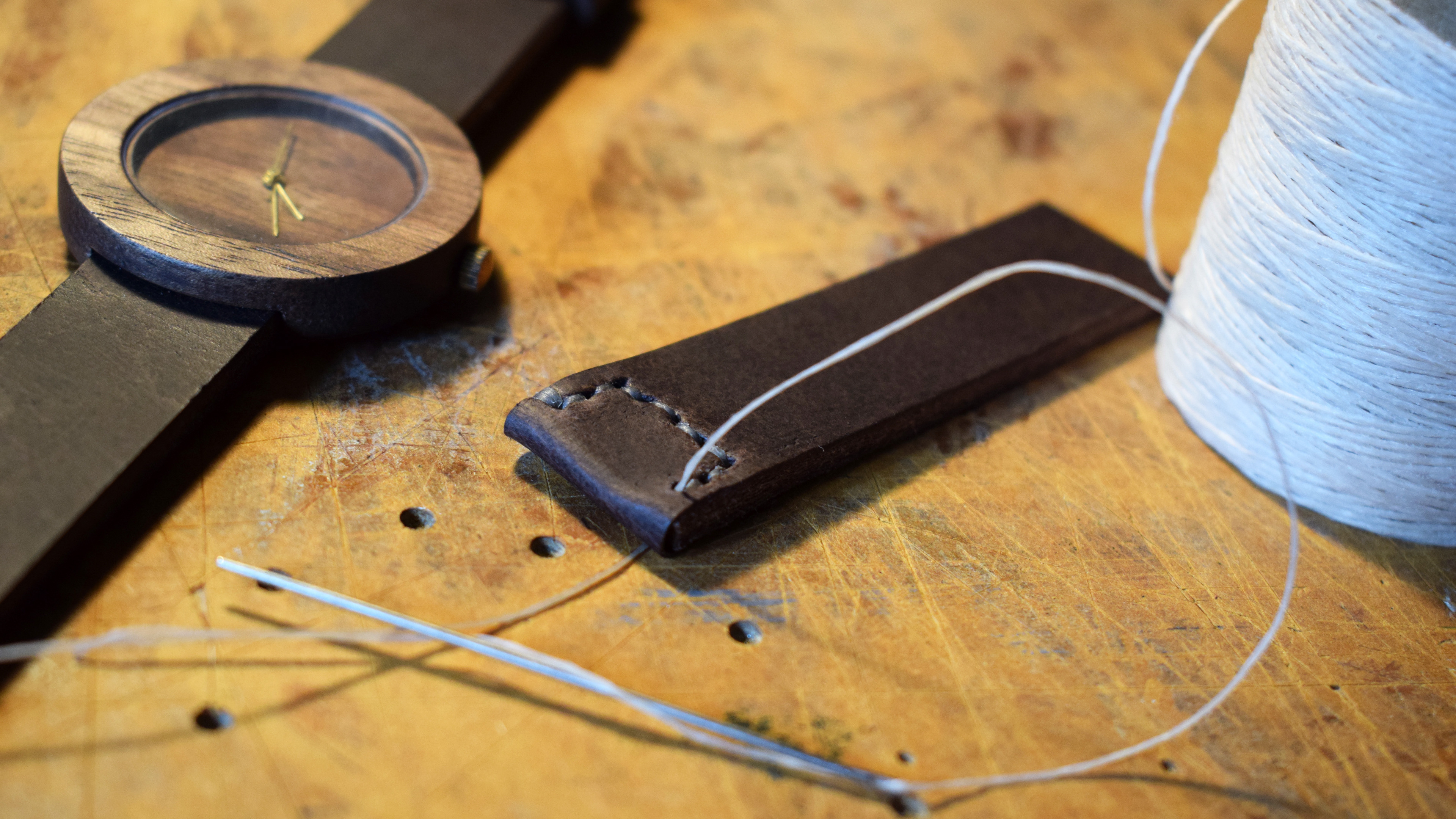 HANDMADE STRAPS
Each strap is hand stitched from a pattern that I developed. The innovation behind making this product both strong and thin lies in stitching the strap directly to the internal movement housing.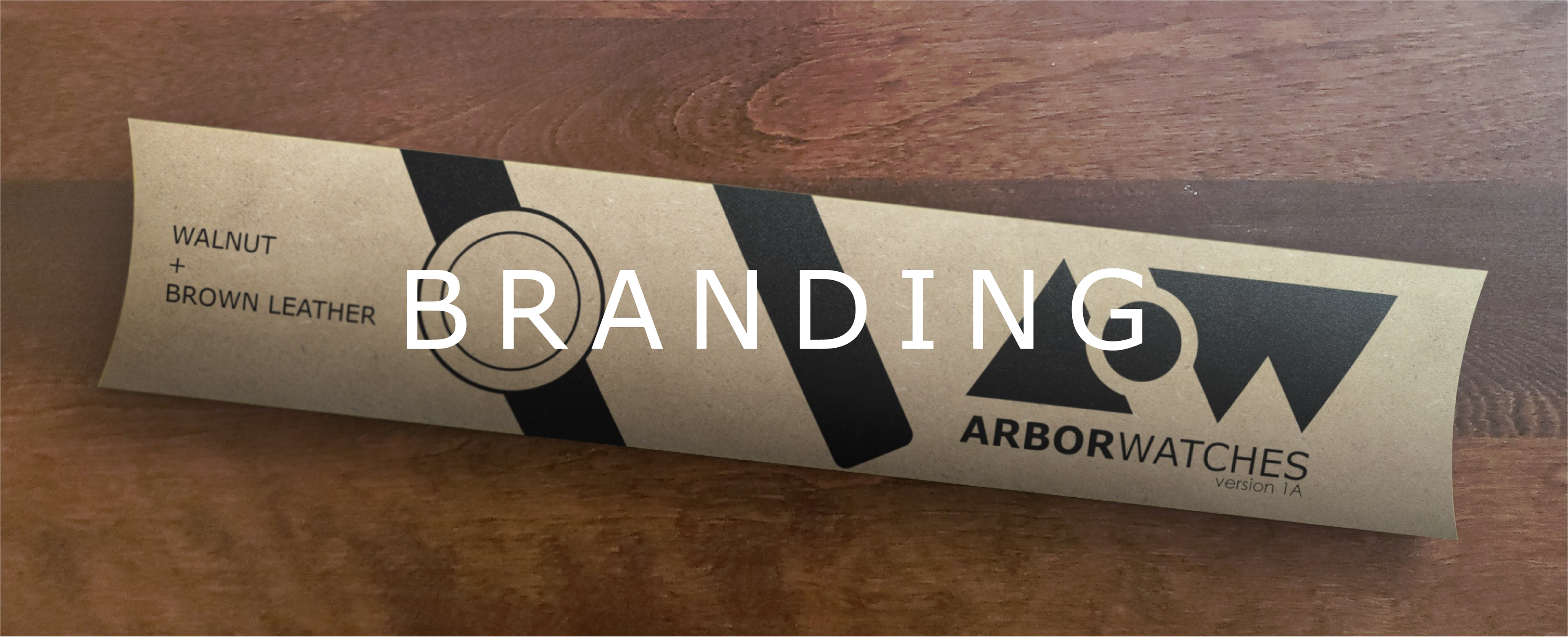 The logo for my Arbor Watches was made in collaboration with my friend Meghan Won, architect. 
The icon is meant to resemble a sun setting behind two mountains. Within the scene are the letters A and W in simple triangles separated by the watch icon
THE DIELINE
After looking into creating custom boxes for my watches I found that they were way too expensive for my budget. After doing some research I found that a pillow pack style would be perfect for my watches allowing me to print directly onto card stock at any print shop and cut the pattern with the dieline I printed in